The Turkish Air Force – Current Status and Perspectives
Georg Mader
The Turkish Air Force (Türk Hava Kuvvetleri, THK) is one of the world's larger air arms and among the largest in Europe. It was and still is in combat not only against Islamists and Kurds within Turkey, but also beyond the borders of this large Eurasian NATO nation.
When it comes to modernisation and various upgrade programmes, the THK enjoys the support of an excellent state-run aerospace industry, but it suffers from the current geopolitical reorientation of its political leadership. Although it was once technically supported by Israel, the air force of the easternmost NATO outpost, which is slowly turning away from Europe and the United States and toward Russia and China, is still feeling the aftershocks of the mysterious 2016 military coup d'état, and especially in terms of the THK's human resources, the climate after the far-reaching layoffs and sentences undoubtedly has a negative impact on the feasibility and composition of various high-flying procurement programmes.
For lovers of military aviation, the current dispute between Turkey and the USA over the US administration's refusal to supply Turkey with up to 116 F-35 JSF aircraft because of the forthcoming Russian S-400 GBAD system reminds us of another historic air force episode involving Turkey and Germany. Only then it was the other way round. At that time, Turkey was put under pressure to scrap already imported ones, because they were of "wrong" origin. Turkey, neutral in the Second World War, had 72 ultra-modern FW-190Aa-3 (the small "a" was for foreign or foreign fighters) from the German Reich in mid-1942, all delivered between October 1942 and March 1943. When Turkey later also ordered British SPITFIREs and P-47s built in the US, there were demands to give up the "Nazi planes", which Turkey accepted. The FW-190Aa flew only four squadrons until 1948. Aviation enthusiasts from Turkey still claim that up to 50 of these German vintage aircraft are stored in boxes and wrapped in oil paper below the Kayseri airfield. But the THK and MoD label these people as nerds or simply don't respond to these rumours.
The F-35 Dilemma
Nowadays, the Turkish side is very much unresponsive; at least this is the impression of those in US and NATO who are deeply hesitant and do not want to try out how a key adversary system invented to fight and kill Western stealth-aircraft might be operating alongside such a platform in one military. There are fears that this situation might lead to handing over the F-35's features to overcome that air defence system to the Russian makers. While several Turkish statements may be partly right that Western bullyism is only building up pressure to force Turkey to buy Raytheon's PATRIOT GBAD, no one in the Turkish Air Force is able or willing to explain how these two key assets of two competing militaries should cooperate in one Integrated Air Defence System (IADS) without compromising, minimising or damaging the capabilities of the F-35 as a growing cornerstone of Western air arms.
Many years ago, when all these procurements were still on paper, it was not planned to turn out like this and culminate in such a major rift between Turkey and the US. Maybe there is a way for a coexistence, as in Greece, Egypt or the UAE both Russian and Western systems are in operation. Sometimes elder Greek S-300s (once ordered by Cyprus but relocated to Crete after the Turkish threatening to destroy them) are a welcome "sparring partner" for the Israeli Air Force (IAF). But in this case, no side shows the will to bridge and discuss such Westernisation possibilities but only stubborn entrenching on both sides. Readers may consider how to weigh the worry about reducing or nullifying the operational value of a multi-multi-billion programme for 10 or 11 nations for decades to come, versus Turkey's alleged urgent need to defend its airspace with that big stick S-400, and, by the way, who in the region would be such a sophisticated Level-1 air/space opponent?
When Turkey's President Erdogan recently shouted "Hey, we paid for them!", he reminded that Turkey still plans to procure as many as 116 F-35As conventional take-off and landing (CTOL) variants, of which 30 are under firm order, according to a statement released in July 2018 by the "Presidency for Defence Industries", the former SSM or Undersecretariat for Defence Industries. The THK wants to replace its ageing F-4Es (meanwhile already phased out), and the Israeli-modified F-4E 2020s and the early F-16C/D Block 30 and Block 40s. Additionally, Turkey had plans to procure up to 32 F-35Bs in the STOVL version for the Turkish Navy.
The F-35 dispute between Ankara and Washington escalated when President Donald Trump signed the 2019 National Defense Authorization Act (NDAA). The bill explicitly calls for the cancellation of the delivery of F-35s to the THK, despite Turkey being called a NATO ally and two decades ago one of the first international partners on the programme. Since 1999, Turkey has invested about US$1.2Bn into the project. Following a fresh bipartisan bill by US senators to even block any storage in Turkey, on March 29th Turkey once again rejected any US pressure to abandon the S-400 procurement. After meeting Russian Foreign Minister Sergey Lavrov, Turkey's Minister for Foreign Affairs Mevlut Cavusoglu said, "We have signed a deal with Russia and this deal is valid. We are now discussing the process of delivery; the S-400's are expected for July of this year".
Thus, at the moment it looks like the first four F-35s destined for Turkey will remain sitting at Luke AFB and will not be delivered like planned. Originally, the plan was to get four from LRIP-11 in 2019, eight from LRIP-12 in 2020–21, eight from LRIP-13 in 2022 and eight from LRIP-14 in 2023. Ankara wanted to deploy the first 30 F-35s to the 7th Main Jet Base (MJB) located in Akçadağ, Malatya which has been undergoing modernisation since mid-2017 by Nurol İnşaat/Rönesans Holding under a contract valued at TL429.5M, with 88 buildings to be torn down and rebuilt, such as new Hardened Aircraft Shelters (HASs) and hangars, underground pens, squadron- and headquarter buildings, mess halls, guest houses, maintenance facilities, depots and heating plant. In spite of all the squabble, two THK instructor pilots, 13 student pilots and over 300 mechanics continue training in the US; it remains to be seen if all that would have been in vain and a huge financial disaster or whether it remains in political limbo.
There is also the industrial side; Turkey is so far a single supplier for critical parts of an F-35, such as the missile remote interface unit and the good-looking panoramic cockpit display. So far, 10 Turkish armaments/aerospace companies (Alp Aviation, Ayesas, AYESAŞ, Fokker Elmo, Havelsan, Kale Aero, Kale Pratt & Whitney Engine Industries, Roketsan, TÜBİTAK-SAGE and Turkish Aerospace) involved in the F-35 programme have contributed US$700M in exports to the programme. And Turkey has received approval to build/assemble its own F135-PW-100 turbofan.
The Ambitious TF-X Programme
Another milestone in the THK's future capabilities after 2030 is the TF-X, the National Stealth Combat Aircraft. It is Turkey's most ambitious defence programme, run by Milli Muharip Uçak/MMU as the TF-X Programme Management Office, staffed by the THK National Combatant Branch Office, SSB, TA and BAE Systems personnel. The large, 60,000-pound, twin-engine, double-shell stealth design was discussed in detail by Georg Mader in ESD 8/2018. Looking at the available financial resources, the Turkish economy and currency seem to have overcome the slump they fell into after the coup attempt in 2016 and the costly engagement in Syria, and the TF-X still seems to be on course. The only setback was that the British engine manufacturer Rolls-Royce scaled back its efforts to build the first high-performance jet fighter engine produced in Turkey with the Kale Group. Discussions between Kale and RR have encountered problems over the past year, allegedly due to a dispute over the sharing of intellectual property and the involvement of a Qatari–Turkish company.
On 22 June 2018, TA signed a cooperation agreement with Dassault for the implementation and maintenance of its "3DEXPERIENCE" as part of the TF-X programme. This tool provides seamless integration between data management and industry-leading design and process functions. TF-X is currently in a four-year Engineering Development & Preliminary Design phase, which is expected to cost approximately US$1.3Bn, of which approximately US$300M will be provided for infrastructure investments and approximately US$1Bn for engineers. This will be followed by an 8-year planned Critical Design Review (CDR) and Prototype Production and Qualification phase, which will cost an additional US$7.3Bn. After 12 years, it is expected that US$8.6Bn will be spent on the first flight of a first prototype. But all these plans have already been abandoned. The first TF-X prototype should make its maiden flight in 2023 when Turkey celebrates the 100th anniversary of the founding of the republic. This schedule was extended in March 2018, when the TA President & CEO announced that the first flight would take place in 2026, with engines from abroad such as the EUROJET EJ200, the GE F414-GE-400 or even a Russian UEC-SATURN AL-31F to be procured. It is planned to produce seven flying TF-X prototypes for testing, evaluation and qualification purposes. Last year, the TAI chief estimated that the TF-X programme would cost about US$20Bn and create 11,200 jobs. Given such schedules and amounts, there will be enough time to provide the reader with multiple updates.
The "Peace Onyx"
The Turkish Aircraft Industries Incorporated Company (TUSAŞ) was established in 1973, after the so-called "Cyprus Peace Operation", the Turkish seizure of Northern Cyprus in 1974. Economic and social problems prevented Turkey from building its own aircraft design on a larger scale. In the early 1980s, the THK did research to select its new combat aircraft and for this purpose founded a committee in 1982. As a result of a comprehensive test and evaluation process, THK chose the General Dynamics F-16 FIGHTING FALCON (now VIPER) as the new combat fighter. For this purpose, Turkish Aerospace Industries (TAI) Company was founded on 15 May 1984 as a Joint Venture (JV). On 25 June 1985, the Turkish-American joint stock company TUSAŞ Engine Industries (TEI) was established to manufacture engine components and assemble F110-GE-100 engines for the THK F-16C/Ds. Its facility was officially opened on 10 June 1987. In several blocks under the term 'Peace Onyx', initially 160 F-16C/D Block-30 (34 Cs, 9 Ds) and Block 40 (102 Cs,15 Ds) aircraft were purchased, with the first eight manufactured in the US and the remaining 152 assembled at TAI in Ankara. In March 1992, a follow-on order for two batches of 40 F-16C/D Block 50s each (68 Cs,12 Ds) was placed. TAI also received a contract to build 46 F-16C/D Block 40s 34 Cs,12 Ds) for the Egyptian Air Force under "Peace Vector"-IV and completed deliveries during 1993-1995. And in 2009, another FMS procurement of 30 F-16 Advanced Block 50+ (16 Ds and 14 Cs) was finalised to again be co-produced by TAI in Eskisehir. These deliveries were completed in December 2012, making the THK the world's third-largest operator of the VIPER behind the USAF and IAF. Additionally, from 1987 to 2012, TAI manufactured a total of 308 F-16C/Ds, while TEI assembled and tested a total of 313 F110-GE-100, F110-GE-129 IPE and F110-GE-129B turbofan engines from 1987 to 2010.
A Myriad of Turkish VIPERs
Back in 2005, long before the latest versions were on the horizon, Turkey ordered the first US$1.1Bn avionics upgrade based on the USAF's Common Configuration Implementation Program (CCIP). Up to 165 F-16s were upgraded to F-16 Block 50+ standards by TAI. Ever since 1990, TAI has also carried out a number of US-provided and local F-16 modernisations, including the F-16C/Ds EW-upgrade during 1993-1999 on 148 aircraft and the structural FALCON-UP on 134 F-16s in the same period. TAI also carried out an MLU upgrade of the Royal Jordanian Air Force's (RJAF) 17 F-16A/Bs during 2006-2009 and another one for the Pakistan Air Force's (PAF) 41 F-16A/Bs during 2009-2014. TAI also overhauled ex-RJAF F-16s for the PAF.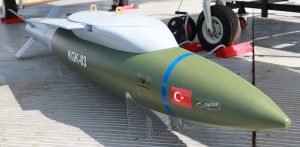 By 2015, the latest capability status of the THK's F-16s included the AN/APG-69(V)9 radar, coloured cockpit displays, the modular mission computer, new avionics processors, the joint JHMCS helmet-mounted cueing system, Link 16 data link, new identification-friend-or-foe (IFF) transponders, AN/AVS-9 night-vision goggles, upgraded navigation systems and BAE Systems' AN/ALQ-178(V)5+ internal mounted EW system, with self-protecting radar-warning and jamming capabilities.
The ÖZGÜR programme, which was launched in December 2010, should also be emphasised. After a long break, it did not take off until 27 December 2016. Another prototype of the F-16C Block 30 carried out a flight test over the sky of Ankara in July 2018 with special permission of the Turkish president. During the test flight, the aircraft broke the sonic barrier at an altitude of 30,000 feet and the sound boom could be heard in all of western Ankara. According to sources, although important steps towards the serial implementation phase of the "Özgür" have been achieved in these two years, Turkey's long-standing negotiations with the US Government on the joint use of the source codes running on the MMC 7000 mission computers have meant that no agreement has yet been signed. An F-16 mission computer was procured directly from LM and national software running on this computer was developed for ÖZGÜR.
When LM integrated a more developed MMC with a lighter and smaller architecture as part of the mentioned CCIP, the possibility of utilising the indigenous solution computer on earlier "Peace Onyx" (PO)-blocks was eliminated. The Flight Control Computer on board the F-16C Block 30 was not changed, so the existing computer is being used as part of the 2012-launched project covering the modernisation and certification of those Block 30s, which did not receive avionics upgrades under PO-III, with a national avionics suite solution that contains an indigenous mission computer with a national operational flight programme and an optional AESA radar. Not completed by December 2016, the project schedule was extended to 80 months as each software block had to be tested at the System Integration Laboratory (SIL) and then tested in a prototype during a certification flight. On the other hand, certain capabilities gained with the ÖZGÜR project do not exist even in the F-16C/D Block 50+ aircraft procured under the PO-IV Project.
In parallel, a structural upgrade project (SUP) for the Block-30s was launched in order to increase the service life of these 35 aircraft in THK's inventory from its original 8,000 to 12,000 flight hours. Most of them have clocked up well over 7,000 hours on average and are quite worn out.
And last but not least, on 24 March 2019, the Turkish State Secretariat for Defence officially confirmed that a further upgrade with ASELSAN for the modernisation of THK's entire F-16 fleet with a domestic AESA radar by 2021 had been signed. This also means that Turkey could soon sell 245 AN/APG-69(V)9 radars that are only four years old. This might well become another contentious issue between Turkey and the USA.
On 7 February 2018, it was announced that 22 THK F-16s have already been equipped with a new indigenous EW-self-protection suite (SPEWS-II) developed by Aselsan. It is tailored towards the Block-50 C single-seaters and features an integrated Radar Warning Receiver (RWR), an ECM-suite reportedly even against ballistic missile threats and which provides pilots with situational awareness and deceptive RF jamming. The AN/ALQ-178(V)5+ provides intelligent control of chaff/ flare dispenser systems for enhanced/coordinated ECM response. So far, 22 F-16 fighters out of PO-IV have been equipped with the new set.
New Ordnance
On 29 March, the Turkish MoD confirmed that the THK had bombed PKK camps in Hakurk in Northern Iraq; it also confirmed that Turkish F-16s were now using the so-called HGK PGM kits produced by Tübitak-Sage. HGK-84 (Precision Guidance Kit-84) is a GPS/INS-guided JDAM guidance kit that turns existing 2000 lb Mk-84 general purpose bombs and penetrator bombs into smart air-to-surface weapons. Added to them is KGK, a folding wing-set kit attached to HGK to extend range. A special feature of the kit is that it does not require access to the aircraft mission computer and software codes as it has been separately wired to independent dedicated systems on board the aircraft. However, THK Block 40s and 50s did get the CCIP upgrade which included NATO's UAI (Universal Armament Interface), and HGK is also UAI compatible. The Block 30s use indigenous mission computers, while the Blocks 40 and 50 have UAI interfaces to bring future ordnance to the front line.
It needs to be mentioned that the next generation of indigenous PGM are already being tested. The 150+ NM air-launched cruise-missile (ALCM) "SOM-J" is flying on the F-16s, but was of course targeted to be integrated into the Turkish F-35 with the assistance of Roketsan and Tübitak-Sage by 2023 in the Block 4.2 software release package. For the reasons given above, however, this remains uncertain for the foreseeable future.
TERMINATOR Soldiers
Ordnance also comes to mind when looking at the two remaining THK squadrons operating about 30 F-4E-2020 PHANTOMs in the upgraded TERMINATOR configuration. And that is because of the large and mighty AGM-142 POPEYE attack missiles, Turkey acquired previously from Israel. It was intended to use them on the F-16s as well, but so far they have been used only on the TERMINATOR. The weapon was first used on 16 December 2007 during "Operation Sun" – an incursion into Northern Iraq targeting Kurdish strongholds. More than 200 PHANTOMs were delivered to Turkey from 1974 on, of which 54 were upgraded to TERMINATOR standards by IAI, with new Elta EL/M-2032 multi-mode fire control radar, an upgraded avionics suite including a digital glass cockpit and a Kaiser El-OP 976 wide-angle HUD and HOTAS system. These fighters have had 20 km of internal wiring replaced by lighter and modern systems, reducing their weight by a phenomenal 750 kg, thereby significantly enhancing the aircraft's thrust/weight ratio making it more manoeuvrable and better suited to air-to-air engagements.
Other Incoming Assets
In July 2018, Turkey's defence procurement agency SSB tweeted that the "Advanced Jet Trainer & Light Attack Aircraft" project HürJet had been signed between TA, SSB and THK Command. It was officially launched on 14 August 2017 as a company-funded project after receiving the go-ahead from TA's Board. The Conceptual Design Phase (CDP) of the HürJet project was completed in April 2018; currently, engineering and analysis studies as part of its Preliminary Design Review (PDR) are under way. That phase is expected to be completed in August 2019, to be followed by the Critical Design Review (CDR) phase, which is scheduled to be launched in late 2019. Powered by a single turbofan engine (F404-GE-102, 17,000 lb thrust with reheat), it is to replace 68 supersonic T-38M trainers. On the other hand, a Light Combat Aircraft is sought to perform close air support (CAS) to ease the burden for the F-16C/Ds. With a max. speed of Mach 1.2 and a max. altitude of 45,000 ft, THK will also be able to employ the HürJet as a "Red Air" aggressor aircraft during exercises. HürJet's AJT is expected to perform its maiden flight in 2022 and to enter THK service in 2025.
On 15 March 2018, Turkey's Savunma Sanayii Baskanligi (SSB, Presidency of Defence Industries) announced that two green Bombardier GLOBAL 6000s had been delivered to the facilities of TA to undergo modification to the Hava SOJ (air stand-off jammer) configuration. ASELSAN was awarded the contract for four such aircraft on 9 August 2018, with the first to be delivered to THK in 2023. The aircraft is primarily intended to operate from stand-off range to suppress enemy air defences and protect tactical aircraft during operations. The conversion requires extensive airframe modifications to add large sensor fairings, enabling the aircraft to provide a remote electronic support/electronic attack (ED/ET in Turkish nomenclature) capability; it will also be equipped with a comprehensive electronic support measures suite to detect and locate hostile radar transmissions and communications and a powerful jamming suite to deceive and jam those emissions.
THK in Combat
The Turkish Air Force has participated in multinational coalition operations in the Balkans, Afghanistan and the Middle East, gaining a great deal of operational experience in the process. In 2006, four Turkish F-16s were deployed to take part in NATO's Baltic Air Policing operation. Ongoing operations against the Kurdish Workers Party (PKK) in Northern Iraq and against Daesh and other insurgent groups in Syria have kept the service at a high operational pitch. The Syrian civil war has provided plenty of opportunities to gain combat experience. On 16 September 2013, a Turkish Air Force F-16C shot down a Syrian Mi-17 that violated Turkish airspace, while on 23 March 2014 another F-16 downed a Syrian Arab Air Force MiG-23ML FLOGGER which intruded two miles into Turkish airspace.
On 3 and 4 October 2015, newly arrived Russian Air Force (VKS) Su-30SM and Su-24 aircraft violated Turkish airspace in the Hatay region. Despite what the THK described as "clear, timely and repeated warnings", the Russian aircraft (maybe technically never hearing these) continued until F-16s on QRA (Quick Reaction Alert) were scrambled. During the incident on 3 October, the VKS Su-30SM maintained a radar lock on one or both the F-16s for more than five minutes, an unusual and provocative thing to do if not at war. After the incident, the Turkish Government declared that its pilots would shoot down all planes that violate its sovereign airspace. Accordingly, on 24 November 2015, a VKS Su-24M FENCER was shot down by a THK F-16C with AIM-120 AMRAAM when it briefly crossed the border from Syria, resulting in the death of one of the crew. Following the shoot-down, relations with Russia cooled for some months while Russian incursions continued. Russia responded by equipping aircraft flying in Syria with air-to-air self-defence missiles and routinely began sending Su-30SMs to escort Su-24M bombers and Su-25 fighter bombers, deployed an S-400 SAM missile system to its Hmeymin air base and sent the MOSKVA missile destroyer (equipped with S-300F SAMs) off Latakei to establish a Missile Engagement Zone (MEZ) over Syria. On 29 January 2016, following yet another border violation – this time by a Su-34 FULLBACK striker – Turkey refrained from engaging the aircraft but summoned the Russian envoy for a formal 'dressing down'. Back then, the Turkish MFA commented that: "We are making a clear call to the Russian Federation not to violate Turkish airspace, which is also NATO airspace!"
At the beginning of March 2019, the Turkish secret service (MIT) confirmed that it had successfully carried out its first drone attack deep in Syria and against a senior PKK terrorist using ISR/ELINT U(C)AVs. The TAI ANKA and TB2 identified an operator through voice recognition applied to satellite phone conversations and then began tracking the target for several hours until the passenger's identity could be verified. THK F-16s with laser-guided bombs then quickly "eliminated" the target; it was Riza Altun, a close ally of Cemil Bayik, leader of the PKK and "top terrorist" from the Turkish point of view.
Not real combat missions, but close to it, were and are the THK incursions into Greek airspace. Due to Turkey's long-standing disagreements regarding what is internationally known as the Athens Flight Information Area, Greece has been filing for decades deliberate and dangerous Turkish intrusions over the Aegean Sea, sometimes dozens a week. Several jets of both air forces have fallen into the sea following hot pursuits in which the pilots have been lost. On 26 March 2019, the General Staff of the Greek National Defence declared that Turkish F-16s had violated Greek airspace 47 times in only one Monday, using eight aircraft. Even Greek Prime Minister Alexis Tsipras accused Turkey of harassing his helicopter with fighter planes as he travelled to an Independence Day celebration. He said his helicopter was forced into low manoeuvres when Turkish jets invaded Greek airspace, and he called the Turkish actions "foolish acts that have no adult meaning". Turkey, of course, rejected the accusations and insisted that the jets were conducting routine missions.
U(C)AV
The Turkish MoD disclosed that it has added 151 TB2 BAYRAKTAR tactical UAVs (75 of which are armed) to its inventory since their introduction in 2015. Twenty-five armed ANKA MALE UAVs were delivered to Turkish security forces. And since six weaponised TB2s were delivered to Ukraine in March 2019, the Ukrainian company Ivchenko-Progress and an unnamed Turkish company in turn formed a joint venture to develop turbine jet engines for the Turkish MIUS UCAV programme. The stealthy flying wing MIUS is the last of the large family of drones that Turkey wants to develop for THK, other security agencies and exports. With the series launch of ANKA, ANKA-2, BAYRAKTAR, TB2 and AKINCI for THK, the Turkish aerospace industry is now turning its attention to MIUS.
Aftershocks of the Coup
In addition to THK's ambitious acquisition and modernisation projects, the coup attempt in July 2016 and its consequences are at least as important a topic: Who will fly all these aircraft and whom does the AKP government trust?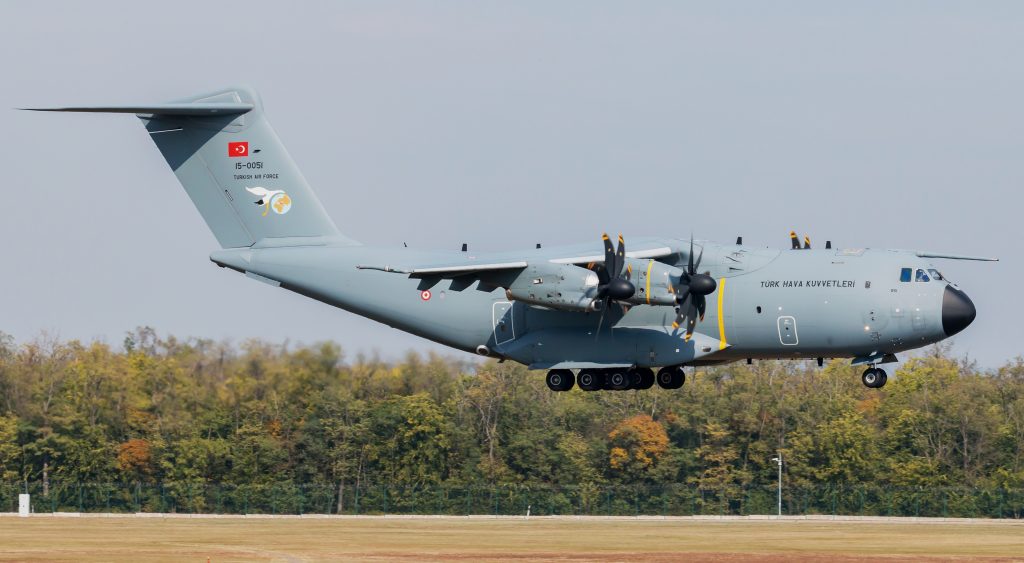 On 15 July 2016, members of various branches of the Turkish military are said to have launched a coup to overthrow the AKP Islamist government of President Recep Tayyip Erdogan; the secular Kemalist Turkish military has launched four successful coups between 1960 and 1997 to overthrow civilian governments. Some observers describe the botched 2016 coup as ridiculous: soldiers tried to isolate Istanbul by erecting roadblocks on the Bosporus Bridge, blocking the lanes only in one direction, and videos showed soldiers with LEOPARD tanks surrendering to the police and civil society. When a rotor-backed rebel team missed Mr Erdogan returning to Istanbul from his Marmara vacation, two rebel-led THK F-16s tracked his GULFSTREAM IV (TC-ATA) but failed to identify or shoot it; his captain used a callsign from Turkish Airlines. Thousands of senior officers were subsequently purged. More than 300 F-16 pilots were dismissed and charged, including the one who shot down the Russian Su-24. With the war in Syria and the Turkish armed forces conquering parts of the north and suffering surprising losses against the Syrian Kurdish YPG, the Turkish military is overburdened. This is hardly a good time to decimate your pilot cadre, each member of which has received millions in investment.
It appears that the Turkish authorities are now looking overseas to make up for the apparent deficit; Washington, however, has refused to send US flight instructors. Turkey has also asked Pakistan for support to fly F-16s, although training Turkish pilots on F-16s may contravene US rules. In May 2018, more than 200 retired pilots "suddenly" returned to THK, including Turkey's first female F-16 fighter jet pilot Berna Şen (now aged 42). The retired THK personnel are to close the gap caused by the purge. In the meantime, it seems that these retired pilots have not only been "called" but were also blackmailed; out of sheer desperation, the Erdogan government had issued a decree threatening 330 former pilots with the withdrawal of their civil professional pilot licence, unless they return to THK service for four years. It is easy to imagine how the decision to force a return to service will affect the morale of the units.
The Turkish analyst Verda Ozer recently claimed that "the drastic and harmful reduction in the number of F-16 pilots has created an urgent need to eliminate the holes in our air defence – and this is the reason for the stubborn purchase of S-400". But even the S-400 would not completely fill the gaps in Turkish air defence. "Since the Russian S-400 system cannot be integrated into NATO's infrastructure, it cannot be used for higher-level missile defence," says Ozer. Turkey then needs two systems: The S-400 to defend against all enemy aircraft, but also a Western system capable of intercepting ballistic missiles. In fact, at the beginning of 2018, Turkey awarded EUROSAM, ASELSAN and Roketsan an 18-month contract for a definition study for the future Turkish long-range air and missile defence system. The contract was awarded between President Recep Tayyip Erdogan and President Emmanuel Macron at Elyseé Palace.
Georg Mader is a defence correspondent and freelance aerospace journalist based in Vienna, Austria, and a regular contributor to ESD.