Interview with Morten Tiller, National Armament Director at the Ministry of Defence of Norway.
ESD: In many western countries, the changed security-political situation in Europe has induced governments to allocate additional funds for defence and armament. To what extent and in what way has this trend influenced things in your country?
Tiller: Defence spending in Norway has increased every year since 2012 and we expect it to increase further in the years to come. Norway is currently implementing a long-term defence plan, which constitutes a large increase in the defence budget of more than €18Bn over the next 20 years. It represents a major strengthening of our Armed Forces.
The plan is based on a three-step strategy, improved availability and endurance, increased activity and presence, and investments in vital capabilities.
Generally, we are increasing the level of readiness and activity across all services, especially in the High North. In addition, we focus on enhancing the logistical capabilities, availability of spare parts, ammunition, maintenance and stocks, required for properly responding to a sudden crisis or armed conflict.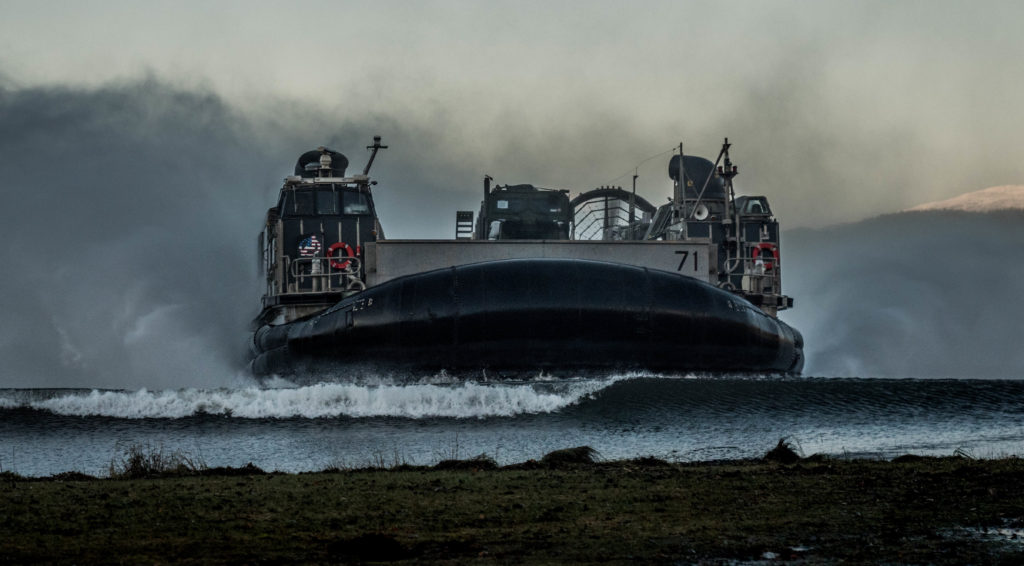 Last year, NATO's article 5 exercise Trident Juncture in Norway was a priceless opportunity, as a host nation and a first line responder, to test the national Total Defence Concept and draw several key lessons for future implementations.
We also invest in new, high-end strategic capabilities. The procurement of the new F-35 fighter aircraft is on schedule. Coupled with the Joint Strike Missile, it represents major improvements of our military capabilities. In addition, we are investing in new submarines, maritime patrol aircrafts (MPA) and air defence systems. We are also making significant investments in intelligence and surveillance capabilities, in order to maintain situational awareness in the North Atlantic and the High North.
Looking even further ahead, a premise for Norway's next long term plan is to further increase our defence spending towards the NATO's 2% GDP goal through annual growth in defence spending.
ESD: What are the most important military aerospace programmes in your country, both current and forthcoming?
Tiller: The most important investments within the military aerospace programmes are replacing F-16s with F-35s, maritime helicopters (NH 90), continued maritime patrol capability by replacing P-3 ORION with P-8 POSEIDON, new Ground Based Long Range/Area Air Defence system and upgrade of NASAMS Medium Range Air Defence system including replacement of medium range missiles.
ESD: What share of your procurement funds is invested in military aerospace R&D and what are you concentrating on?
Tiller: Norway attaches significant attention on modernisation. The defence budget's share of procurement is around 28% and the figure will increase in the years to come. However, it is challenging to provide exact figures for aerospace R&D, since Norway has a long tradition of close R&D cooperation between the Norwegian Armed Forces, Norwegian Defence Industry and the Norwegian Defence Research Establishment, the so-called triaxial cooperation.
This triaxial cooperation between the science and technology environment, the industry and the end user has served us well as basis for military innovation, capability development and delivery. The model has enabled us to manage available funds and resources in a focused manner, thereby achieving cost-effective development of world class products like the Naval Strike Missile, NASAMS, multi- purpose ammunition and the nano-UAV BLACK HORNET, to mention a few.
ESD: Which of these are carried out in international partnerships, and who are your partners?
Tiller: About 70% of our armaments are procured through foreign companies and we have a broad international cooperation portfolio. Currently, the most important capability investments is our participation in the F-35 programme.
ESD: What are your nation's current activities and considerations in the framework of PESCO (Permanent Structured Cooperation) and what are your plans?
Tiller: Even if Norway is not member of EU, we welcome EUs defence initiatives and consider a strong and well-coordinated EU that takes greater responsibility for common security to be important. However, we argue it has to be done in close cooperation and dialogue with NATO.
Norway signed an Administrative Arrangement with European Defence Agency in 2006, and is currently participating in the project "Preparatory Action on Defence Research – PADR." PESCO is still reserved for EU member states only. However, third countries may by be invited and Norway will continue to argue for participation in PESCO projects. Our defence industry is deeply integrated with European defence industry and we are concerned that exclusions from EU's defence initiatives may create major challenges for industrial partners and businesses owned by Norwegian industry within EU nations.
The questions were asked by Peter Bossdorf.