The Finnish Defence Industry – A Different Approach to Supporting Defence Capabilities
We Finns are famously modest, but Finland is, according to many international rankings, one of the world's top countries. We are consistently ranked in the global top 3 in terms of education, innovation, professionalism, security and trustworthiness. For the past two years, Finland has even been named the happiest country in the world!
Finland is a country at the forefront of high-level technologies and digital solutions. This is also the case with Finnish defence industries. Finnish defence and aerospace companies are market leaders in our chosen systems and technologies. These include armoured wheeled vehicles, turreted mortar systems, certain C4ISR/C5, systems, and logistical solutions.

Most Finnish defence companies are privately owned SMEs. They invest significantly in R&D, ca. 15% of their annual turnover. Apart from being acknowledged internationally for producing high-quality, premium products with long life-cycle performance, the companies excel in their methods of utilizing technology and combining so-called civilian technologies into military systems.
The Finnish climate sets demanding requirements for defence technologies. Everything must function reliably in an arctic environment as well as in summer's heat and autumn rainfalls – and be NATO interoperable. We do excel in snow-how, but most of our products are used in the most demanding environments and crisis management operations around the world. The volume of exports varies annually from 40 to 60 % of companies' turnover.
Military Security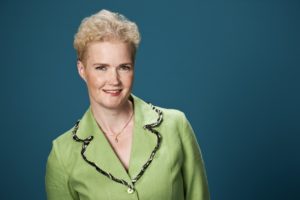 In Finland, a viable and competitive domestic defence industry is a fundamental element of credible national defence. Finnish technology expertise plays a vital role in the entirety of the defence system providing in-country capabilities (military security of supply).
Finland is also an open market for defence goods. Despite high-level technological expertise and skills, Finland's own defence industrial capacity is focused on certain specific areas and, therefore, we have chosen to procure many major systems and platforms from abroad.
Military security of supply means that Finland must sustain the necessary industrial and technological competence and autonomy. That includes maintaining and tailoring critical systems so that their independent use can be guaranteed in all conditions.
The Finnish defence industry is integrated into the Finnish defence system in many ways. A major part of army, navy and air force maintenance has been outsourced to domestic companies, which act as close partners to the Defence Forces. The Finnish Defence Partnership model relies on companies carrying out their responsibilities, at all times, to secure military capabilities. We believe that the proper level of military security of supply can only be maintained through competitive defence companies with processes, systems, products, services and partnerships to match.
AFDA
The Association of Defence and Aerospace Industries, AFDA, represents Finnish companies within defence, aerospace and security. AFDA has ca. 130 member companies. It is a member of ASD – AeroSpace and the Defence Industries Association of Europe. AFDA also represents the Finnish companies at EDA, NATO and Nordic fora.
AFDA works in close cooperation with the Finnish Defence Establishment and other security authorities in Finland. AFDA is your point of contact for defence business in Finland. We can support you in networking with Finnish companies and in understanding the business environment in Finland.
You can reach us at AFDA@techind.fi. www.defenceindustries.fi
Tuija Karanko, Secretary General, AFDA – Association of Finnish Defence and Aerospace Industries.