Columbia Helicopters has unveiled its Multi-Mission Helicopter Programme, featuring the proven Columbia Model 234 CHINOOK heavy-lift helicopter.
Santiago Crespo, Columbia Vice President of Growth and Strategy, said, "With larger and more intense events taking place with increased frequency around the world, such as fires, floods, hurricanes, and other natural disasters, demand is on the rise for helicopters with increased year-round, interchangeable capabilities."
He added, "Our proven heavy-lift fleet has supported these calls for decades. With our Multi-Mission Helicopter Programme, our aircraft can be quickly reconfigured in the field to support several missions, year-round, providing opportunities for increased rapid response, interagency cooperation, and cost efficiencies."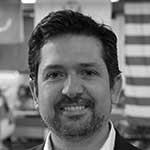 Certified to civilian transport category standards, the base configuration of the Columbia Model 234 is not subject to military surplus aircraft restrictions or the International Traffic in Arms Regulations (ITAR). It features the largest and most versatile internal cabin of any helicopter, capable of lifting external loads up to 25,000lbs (11,339kg) and a suite of Columbia customisations designed to rapidly reconfigure the aircraft between mission requirements.
Multi-Mission Helicopter Roles
In addition to the Columbia Model 234 CHINOOK's world-class internal and external fire suppression and long-line cargo capabilities, the aircraft is a very capable transport workhorse. The helicopter can transport 19 passengers with Columbia's side facing crash resistant seat configuration and up to 44 passengers in an airline seat configuration. The aircraft is equipped with an efficient internal cargo loading system using Columbia's exclusive roller floor system that supports the loading and unloading of the HCU-6/E, or 463L Master Pallet widely used for transporting military air cargo. Another feature that the aircraft provides is the ability to rapidly respond to mass casualty events with multiple stackable stretchers, side and rear rescue hoists, and advanced life support patient loading utility systems. Additionally, the aircraft can be configured for extended range operations giving it up to seven hours of endurance.
Jack Richardson