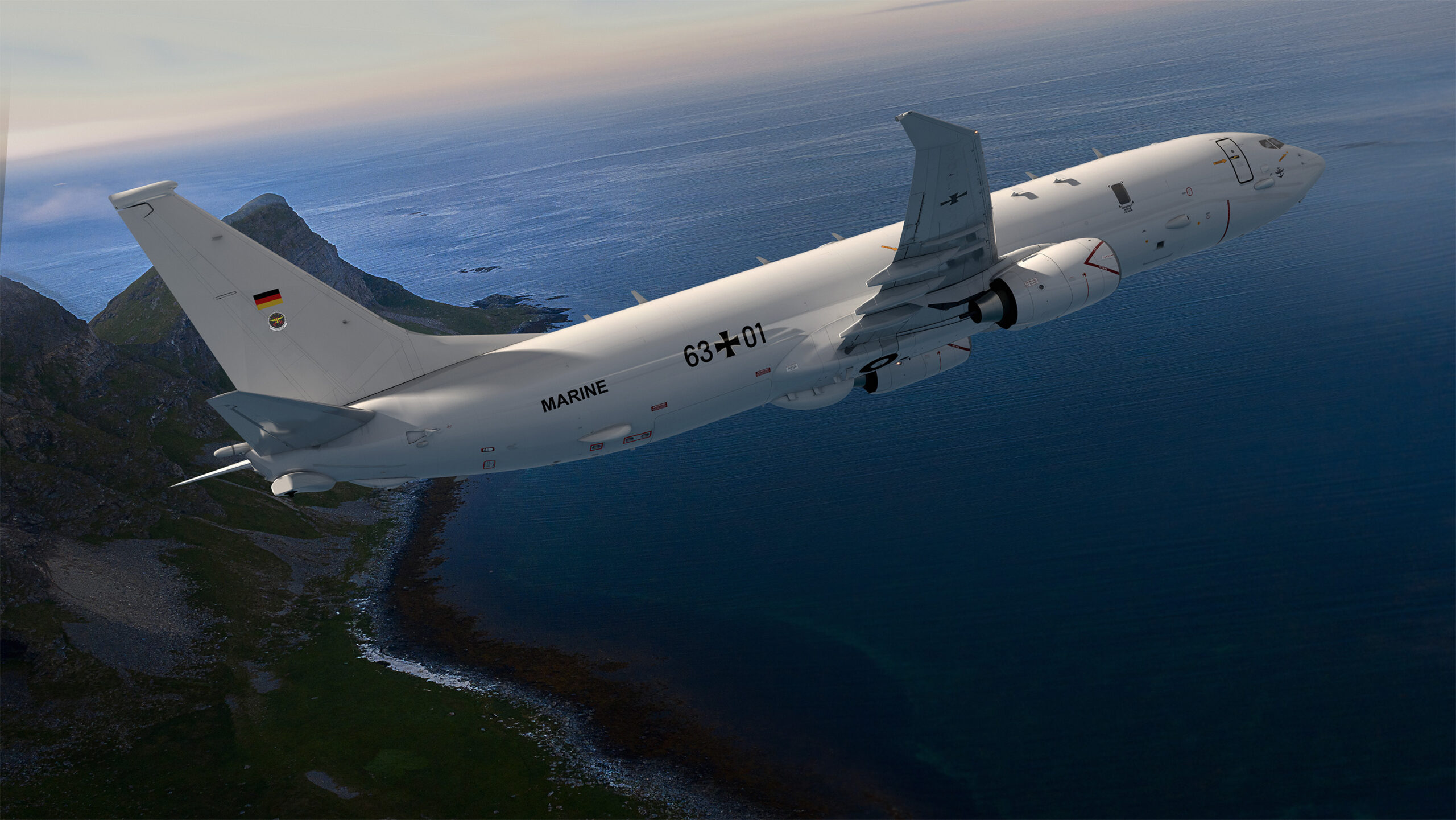 Boeing Awarded Contract for German P-8
The US Navy has awarded Boeing a production contract for five P-8A POSEIDON aircraft for Germany, according to a press release by the company. First deliveries are slated to begin in 2024 when the P-8A POSEIDON will eventually replace Germany's fleet of P-3C ORION aircraft.
German industry is a critical partner with the P-8A Poseidon programme. By working with local partners, Boeing says the company is committed to providing support, training and maintenance solutions that will bring the highest operational availability to fulfill the German Navy's missions. On 17 June, Boeing signed agreements with ESG Elektroniksystem-und Logistik-GmbH and Lufthansa Technik AG to collaborate in systems integration, training, and sustainment work. German companies that currently supply parts for the P-8A include Aircraft Philipp Group GmbH, Aljo Aluminium-BauJonuscheit GmbH and Nord-Micro GmbH.
Deployed around the world with more than 135 aircraft in service and over 350,000 collective mishap free flight hours, the P-8A is expected to significantly advance Germany's capabilities in:
anti-submarine warfare

anti-surface warfare

intelligence,

surveillance

and reconnaissance

search-and-rescue mission 
Germany is the eighth nation to have acquired the P-8A, joining:
the US

Australia

India

the UK

Norway

South 

Korea

 

New Zealand.
JH