Manufactured by Embraer, the EMB 314 Super Tucano (also named ALX or A-29) is a turboprop light attack aircraft that, in addition to basic and advanced pilot training, can act as a counterinsurgency, border patrol and surveillance aircraft. It was designed to be an inexpensive system operated in low-threat environments.
The Super Tucano has logged in success internationally, being used for surveillance against drug trafficking, illegal mining and logging, and trafficking of wild animals. It is able to locate remote jungle airstrips used by drug smuggling gangs and able to make these strips inoperable. Operationally proven, it is in use with more than 15 air forces in the world.
The Super Tucano is equipped with up to two R&S®MR6000R VHF/UHF airborne transceivers of the SOVERON® radio family. These come in the very compact ARC-164 housing and offer integrated frequency hopping methods and encryption for secure tactical radiocommunications with ground troops in addition to 8.33 kHz ATC channel spacing. R&S®SECOS, a secure digital voice and data capable algorithm providing COMSEC/TRANSEC capabilities and black key loading is already embedded.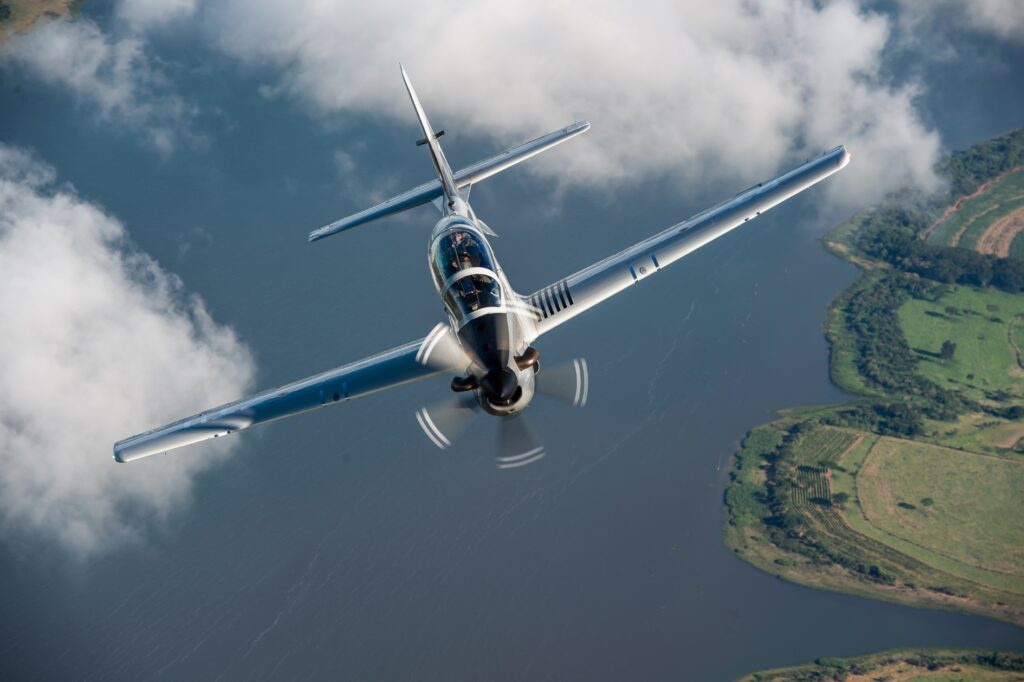 Other versions of this radio support the NATO frequency algorithms HAVE QUICK II and SATURN for interoperability in allied operations. By means of software downloads, the transceivers can already implement important functions required during a mission. Almost 8 000 radios from the SOVERON® radio family are in use worldwide on over 70 different airborne platforms.
The R&S®MR6000R, part of the SOVERON® family of radios, is designed for installation in the avionic bay and is remotely controlled. Despite weighing less than 4 kg, the R&S®MR6000R offers outstanding reception and transmission performance, and a choice of frequency hopping methods: HAVE QUICK II/SATURN or HAVE QUICK II, SATURN and R&S®SECOS in a single device, as well as highly secure embedded R&S®SECOS encryption.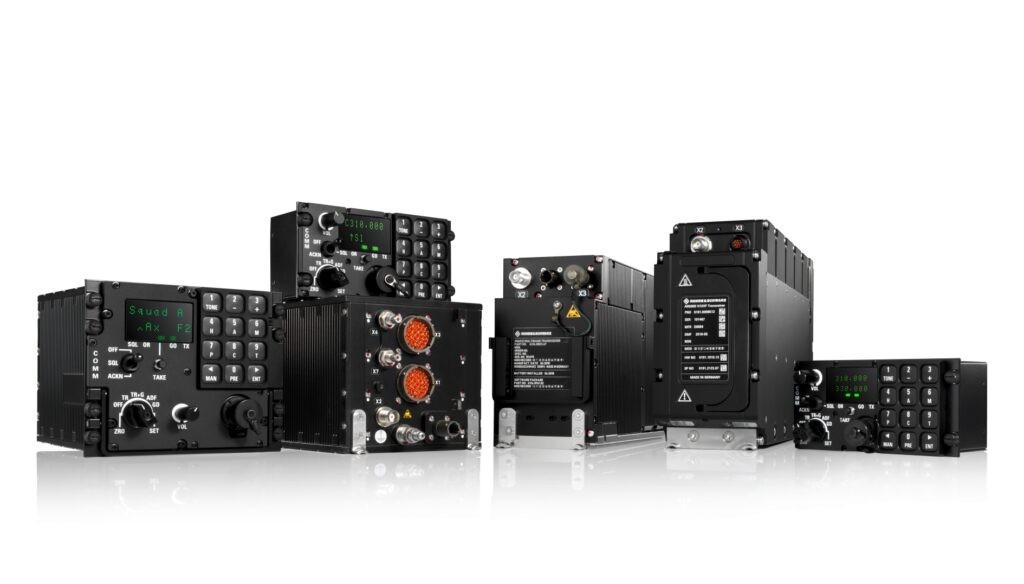 SOVERON® stands for more than fully integrated, high performance and scalable trusted communications solutions. SOVERON® enables customers' digital sovereignty and gives them the greatest possible independence from manufacturers. The SOVERON® airborne communications solution by Rohde & Schwarz features true independence and digital sovereignty through these five pillars:
Civil and military standards
Designed for ease of integration
Assured command and control (C2) superiority
Customized national data link solutions
Independent privately owned manufacturer
To learn more about the five pillars of true independence click here.
Mühldorfstraße 15
81671 Munich, Germany
Phone: +49 89 41 29-0
info@rohde-schwarz.com