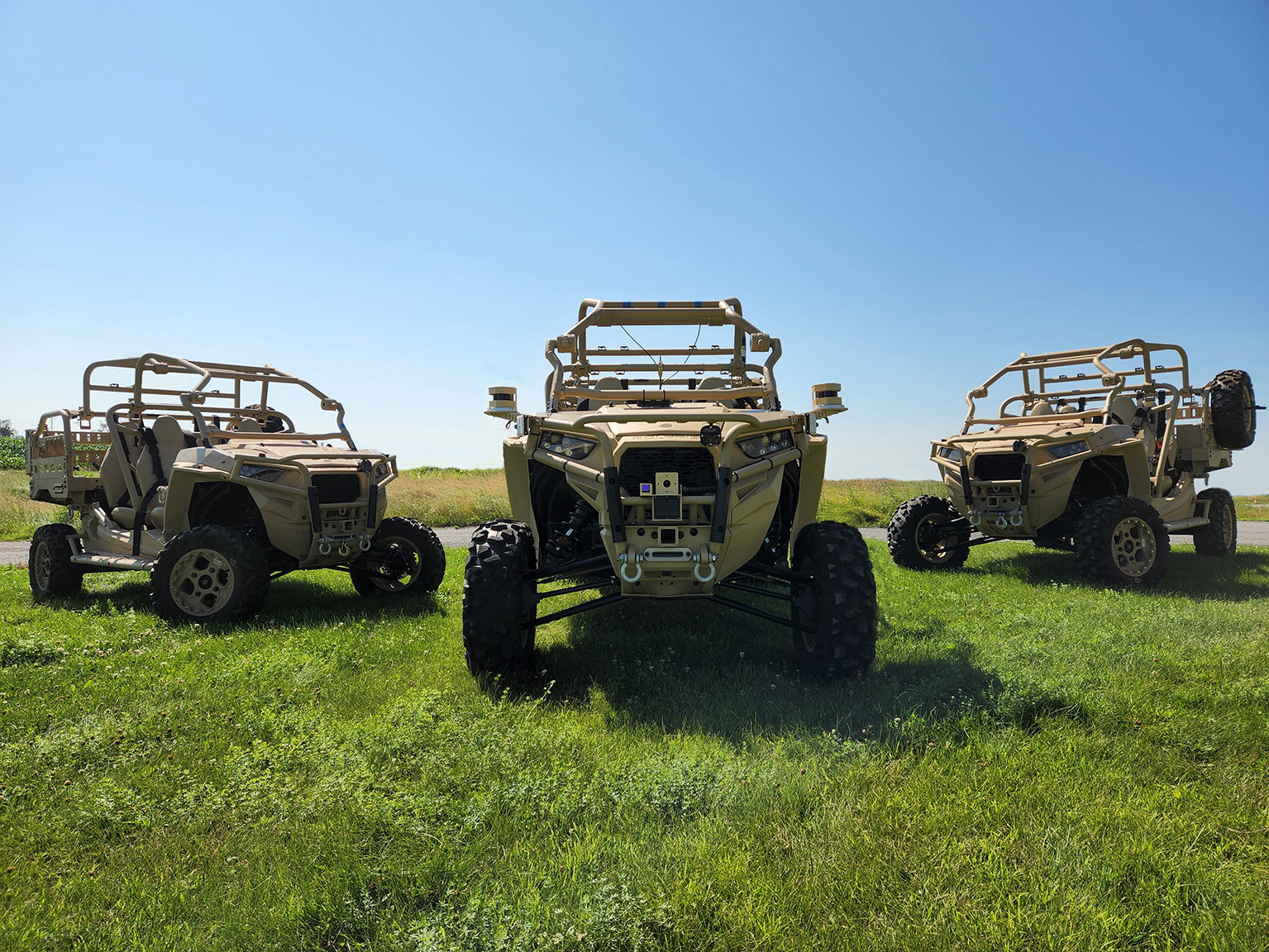 Project THESEUS 2.2 to Use AI Powered System
Rheinmetall has secured a contract with the UK MoD's Project THESEUS 2.2, an initiative to automate supply delivery to soldiers in hostile environments, the company writes in a press release. First systems have already been delivered. Rheinmetall Canada is working with PolarisGovernment and Defense to augment the Polaris MRZR D4 tactical vehicle with the Rheinmetall PATH Autonomy Kit (A-kit), an Artificial Intelligence (AI)-powered navigation system. The project marks the first installation of the PATH A-kit on an MRZR D4.
According to Rheinmetall, the contract was awarded in February 2022, following an invitation to tender. Rheinmetall is serving as the prime contractor, in collaboration with Polaris, and Rheinmetall Provectus, its Ottawa-based robotics branch. Polaris Defence United Kingdom is to provide in-country support. The contract scope includes installation, training, spare parts, and technicalsupport for the PATH A-kit, as well as platform support on 11 Polaris MRZR D4 vehicles. Once equipped with the A-kit, the MRZR D4 is planned to be ready for crewed and teleoperated use cases, as well as autonomous execution of resupply missions by day and night. The Rheinmetall PATH A-kit has been designed to transform crewed vehicles into Optionally Crewed Ground Vehicles.
JH