Rheinmetall handed over the first Lynx infantry fighting vehicle (IFV) to the Hungarian armed forces on 15 October 2022. In total, 209 Lynx IFVs are on order so far, with the vehicle due to become the backbone of the Hungarian armoured infantry force.
In September 2020, the Hungarian Ministry of Defence had awarded Rheinmetall a contract for the supply of combat vehicles and accessories worth more than EUR 2 billion. The scope of the contract also includes ammunition and logistics services as well as nine Bergepanzer BPz3 Büffel armoured recovery vehicles (ARVs), nine armoured vehicle launched bridges (AVLBs), and 16 trucks.
Hungary is the first NATO and EU member state to receive the Lynx. The Lynx KF41 for the Hungarian armed forces will be delivered in seven variants, including IFV, command post, armoured reconnaissance, artillery observer, mortar carrier, medical vehicle and driver training variants. The contract also includes other Rheinmetall services such as simulators, training, spare parts and maintenance services.
The Lynx vehicles will be equipped with the 30 mm Lance manned turret developed by Rheinmetall and the StrikeShield active protection system (APS).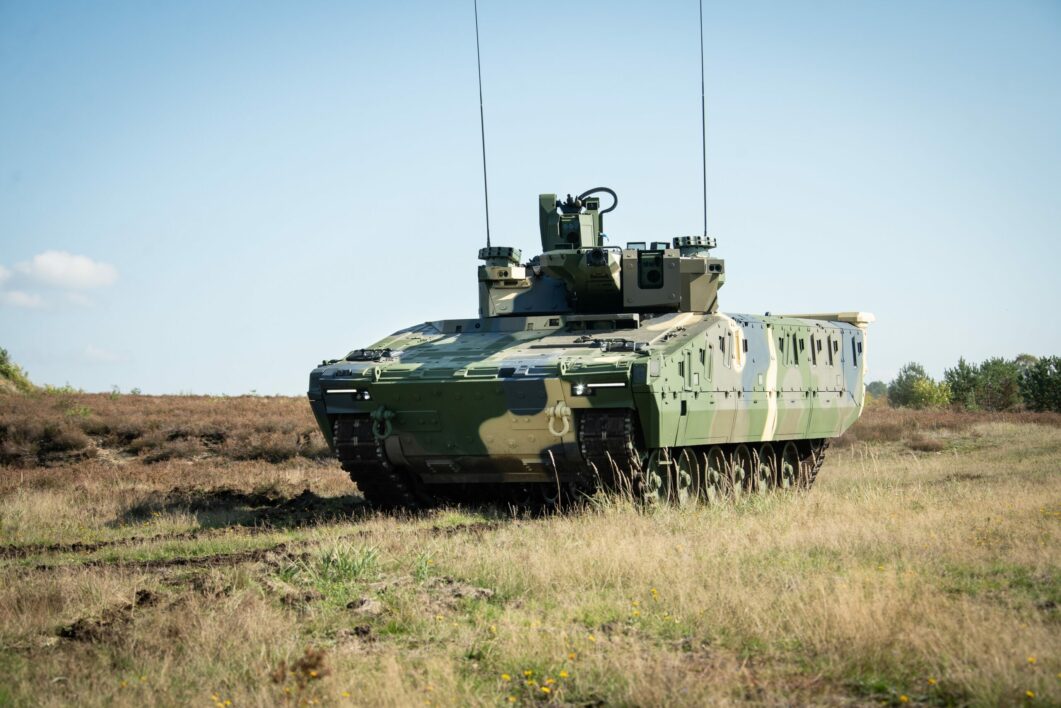 In an initial production phase, Hungary will receive 46 German-built Lynx infantry fighting vehicles. Rheinmetall plans to produce the remaining vehicles in Hungary from the end of 2023. To this end, the Hungarian government and Rheinmetall agreed in August 2020 to establish a joint venture responsible for Lynx production in Hungary, which is currently being built in Zalaegerszeg.
ck