Marine Alutech is a leader in producing versatile aluminium and composite boats. With over 30 years' experience, it fulfils fast boat requirements for various maritime environments worldwide.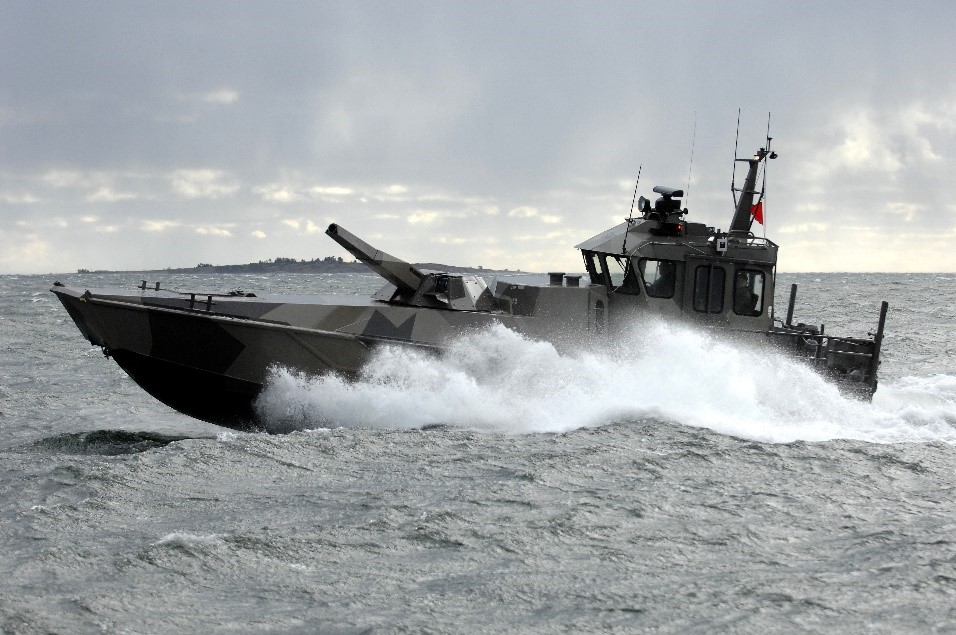 Its unique Military Off-the-Shelf (MOTS) approach is ideally suited for demanding SOF, defence, paramilitary, and law enforcement needs. From Arctic to Tropic waters, Marine Alutech MOTS solutions are top quality and proven successful for all maritime applications.
Its vessels range from eight to 25m and are available in aluminium alloy and / or high-tech composite materials. More than 500 vessels under their trusted Watercat® brand have been successfully delivered.
Watercats are ideal for all aspects of high- / low-intensity combat, expeditionary and high-speed boat operations, (combat, amphibious assault, and landing).
Bureau Veritas certified Marine Alutech in accordance with ISO 9001, ISO 14001 standards and AQAP 2110 quality system. The NATO Commercial and Government Entity (NCAGE) Code is: A440G.
With offices in Finland and Germany, customers include fire brigades and rescue services, police and border guards, pilotage, and port authorities, as well as marine and special forces worldwide.
---

Meet Marine Alutech at:
More information under www.marinealutech.com and in the interactive catalogue: