HMS Anson, the UK Royal Navy's fifth Astute-class nuclear-powered attack submarine (SSN), headed out to sea for the first time on 19 February 2023, its manufacturer, BAE Systems, announced later that day.
HMS Anson left BAE Systems' shipyard at Barrow-in-Furness, Cumbia, and made its maiden voyage to His Majesty's Naval Base Clyde in Faslane, Scotland, where all of the RN's submarines are based. The boat will undertake a series of sea trials before joining the rest of the RN's SSN fleet – HMS Astute, HMS Ambush, HMS Artful and HMS Audacious – on operational service.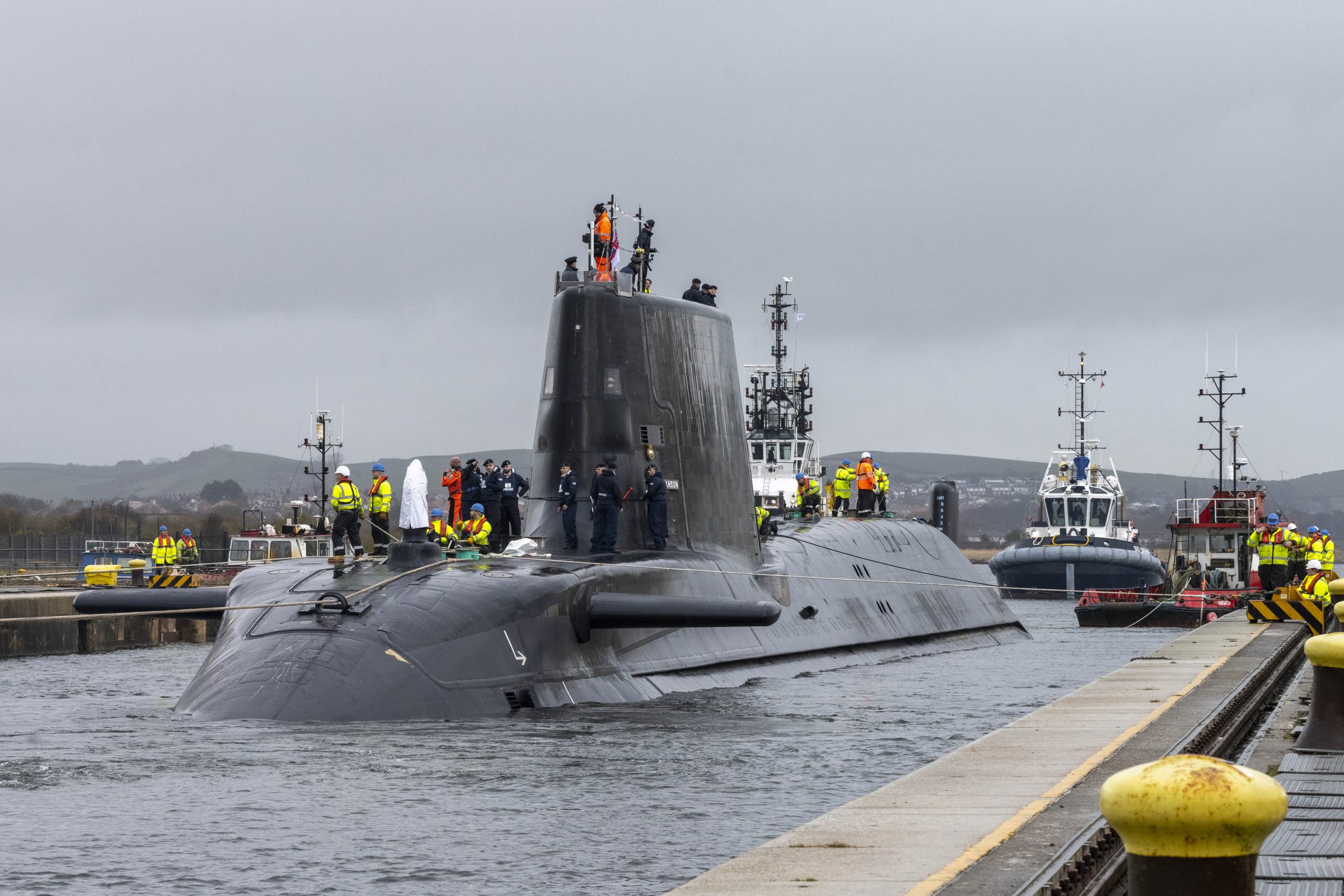 HMS Anson was formally commissioned into RN service at Barrow in August 2022, while the final two boats in the Astute class, Agamemnon and Agincourt, are still under construction and expected to enter service in 2024 and 2026 respectively.
The Astute-class boats are 97 m long, have a displacement of 7,400 tonnes submerged, and are armed with Tomahawk land attack cruise missiles and Spearfish heavyweight torpedoes.
Peter Felstead