UK MoD Details Defence Spending  
Peter Felstead 
The UK Ministry of Defence (MoD) gave some insight into current UK defence spending on 22 February 2023 with the release of its UK Defence in Numbers 2022 publication.
The report stated that UK defence spending for Financial Year 2021/22 (FY21/22) was GBP 45.9 Bn, although this figure does not reflect an uptick in spending following the February 2022 Russian invasion of Ukraine. Total capital expenditure – investment in equipment and infrastructure – for FY21/22 was given as £14.2 Bn.
Noting that UK defence spending was 2.3% of GDP in FY21/22, the report said the UK has met NATO's 2%-of-GDP spending target every year since its introduction in 2006. Citing figures from the International Institute for Strategic Studies' Military Balance 2022, the report added that in 2021 the UK had the third largest defence budget worldwide, at USD 72 Bn, behind the United States (USD 754 Bn) and China (USD 207 Bn).
The report said that in FY21/22 the MoD spent GBP 21.1 Bn with UK industry in total, while GBP 1.1 Bn was spent buying US equipment through the US Foreign Military Sales mechanism, including GBP 388 M on AH-64E Apache attack helicopters, GBP 370 M on P-8A Poseidon maritime patrol aircraft, and GBP 86 M on unmanned aerial vehicles (UAVs) like Protector, which will succeed the UK's fleet of Reaper armed UAVs.
In terms of future spending, the MoD stated that it plans to spend GBP 242 Bn on equipment procurement and support over the next decade, with the lion's share of this – GBP 67.7 Bn – going on the UK's 'nuclear enterprise': the Royal Navy's nuclear-powered attack and ballistic missile submarines and the UK's Atomic Weapons Establishment. Of the rest, GBP 28 Bn will go on the latest IT systems and services, GBP 22.3 Bn on ships (such as Fleet Solid Support Ships and Type 26, Type 31 and Type 32 frigates), GBP19.4 Bn on combat air (such as the Future Combat Air System/Tempest programme), GBP 17.4 Bn on land equipment (such as Ajax and Boxer AFVs and the Morpheus next-generation tactical communication and information system), GBP 17.3 Bn on weapon systems, GBP 15.7 on air support, GBP 10.8 Bn on helicopters, and GBP 6.5 Bn on developing an 'integrated battlespace'.
The report's outlining of UK MoD spending on operations for FY21/22 reflected the mid-2021 withdrawal of British forces from Afghanistan, with the cost of UK operations there, GBP 85 M, eclipsed by spending on operations against the Islamic State in all its forms, which accounted for GBP 195 M. Beyond that UK MoD operations spending also included GBP 78 M on supporting UK Conflict, Stability and Security Fund (CSSF) initiatives, GBP 38 M on operations in the wider Gulf region, GBP 35 M on Enhanced Forward Presence and NATO reassurance operations in Europe, GBP 11 M on operations in Africa, and GBP 62 M on other, unspecified operations.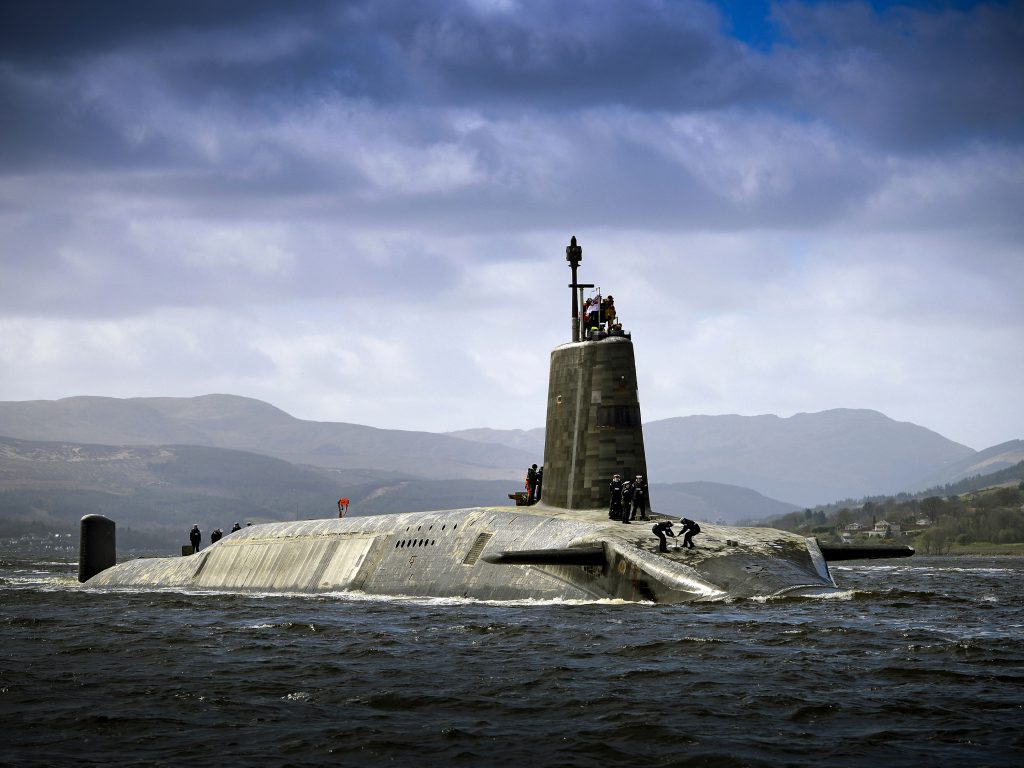 Regarding exports, the UK MoD claimed that the UK defence industry was the second-largest defence exporter worldwide over the last decade, with 72% of UK defence exports over that period coming from the aerospace sector and 51% of UK defence exports going to the Middle East.
Beyond detailing UK spending figures for FY21/22, UK Defence in Numbers 2022 also laid out the extent of UK military support for Ukraine. The report noted that, prior to the Russian invasion of Ukraine in February 2022, the UK trained 22,000 Ukrainian troops between 2015 and when the invasion was launched through Operation 'Orbital', while Operation 'Interflex', launched in July 2022, "has used 1,200 British troops to rapidly train 4,710 Ukrainian personnel, including in high-value roles such as long-range and precision fires".
"Since February 2022 the UK has committed GBP 2.3 Bn in military assistance to Ukraine and pledged to match current support in 2023," the reported added.
Summarising the military aid provided to Ukraine in 2022, the report listed: "over 10,000 anti-tank missiles and weapons, thousands of short- and medium-range air defence missiles, almost 100,000 artillery rounds, more than 64 artillery [pieces], multiple launch rocket systems, three million rounds of small arms ammunition, over 200 armoured vehicles" and "160,000 items of non-lethal aid, including body armour, helmets, night vision devices and medical equipment".
Peter Felstead