The Boeing/Leonardo MH-139 Grey Wolf multi-mission helicopter has entered low-rate initial production (LRIP) for the USW Air Force (USAF), Leonardo announced on 9 March 2023.
The announcement follows the USAF reaching a positive Milestone C decision on 3 March and then on 7 March issuing a USD 285 M (EUR M) LRIP contract for the first 13 helicopters, with first deliveries slated for 2024.
Based on Leonardo's proven AW139 helicopter, the MH-139 is designed to protect US intercontinental ballistic missile (ICBM) sites and well as transport government officials and security forces. The type was selected as a largely off-the-shelf solution in September 2018 to replace the more than 40-year-old UH-1N Huey helicopters used to protect US ICBM bases, with the Boeing/Leonardo team awarded a USD 2.4 Bn contract for up to 84 helicopters, training systems and associated support equipment.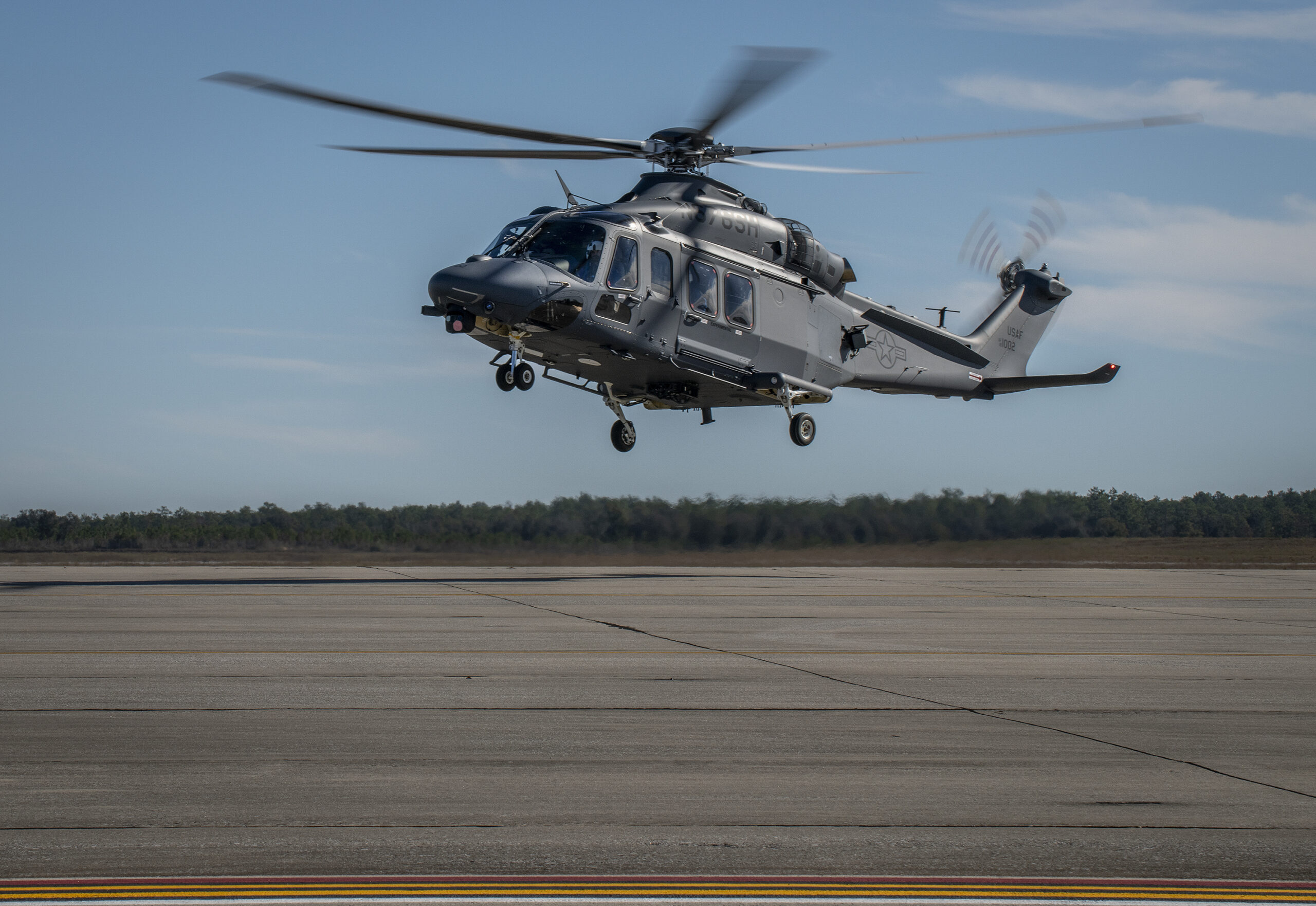 Boeing claims on its website that the MH-139 "cruises 50% faster, flies 50% farther, has a 30% larger cabin, and can lift 5,000 more pounds [2,268 kg] than the legacy platform, while introducing full autopilot capability to reduce pilot workload".
The MH-139s are assembled by original equipment manufacturer Leonardo at its production facility in northeast Philadelphia, while Boeing is responsible for integrating military-specific components at its facility just south of that city and well as supporting the aircraft in service.
The first four MH-139s were delivered to the USAF for testing in August 2022.
Peter Felstead