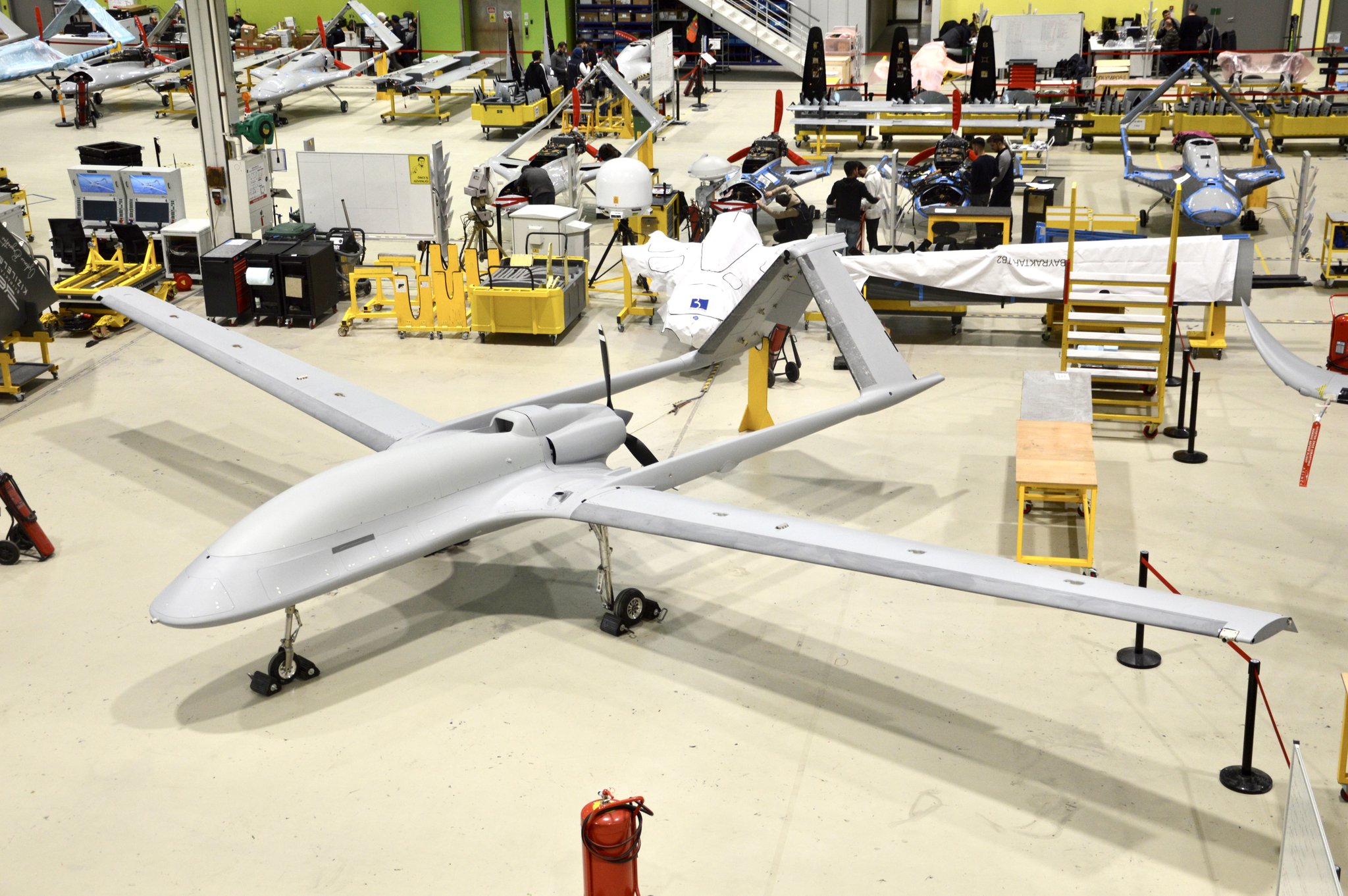 Bayraktar TB3 armed UAV to make public debut in April 
Peter Felstead 
The Baykar Bayraktar TB3 armed unmanned aerial vehicle (UAV) will be exhibited publicly for the first time at the Teknofest exhibition to be held in Istanbul from 27 April to 1 May 2023, Baykar revealed in a tweet on 27 March 2023. The Turkish manufacturer added that the UAV was "counting [down] the days for its first flight".
The Bayraktar TB3 is designed be capable of taking off from and landing on short-runway aircraft carriers, allowing it to operate from the landing helicopter dock (LHD) vessel TCG Anadolu, which was delivered to the Turkish Navy earlier this year. The TB3 also has folding wings to facilitate a larger number of UAVs being hosted on TCG Anadolu than would otherwise be possible. 
According to Baykar, the Bayraktar TB3 is 8.35 m long, 2.6 m high, has a wingspan of 14 m and a maximum take-off weight of 1,450 kg. It is stated to have a cruise speed of 125 kts (232 km/h), a maximum speed of 160 kts (300 km/h), a 280 kg payload capacity and an endurance of at least 24 hours.
As well as being able to conduct intelligence, surveillance and reconnaissance missions, the Bayraktar TB3 has three hardpoints under each wing to carry smart munitions.
The UAV also has beyond-line-of-sight communication capabilities.
TCG Anadolu would originally have operated Lockheed Martin F-35B short take-off/vertical landing Joint Strike Fighters (JSFs), but in 2019 Turkey was ejected from the JSF programme for refusing to abandon acquisition of the Russian S-400 air defence system. Assuming it takes on a sizeable complement of Bayraktar TB3s in addition to its helicopters, TCG Anadolu could become the world's first substantially UAV-dedicated aircraft carrier.
Peter Felstead