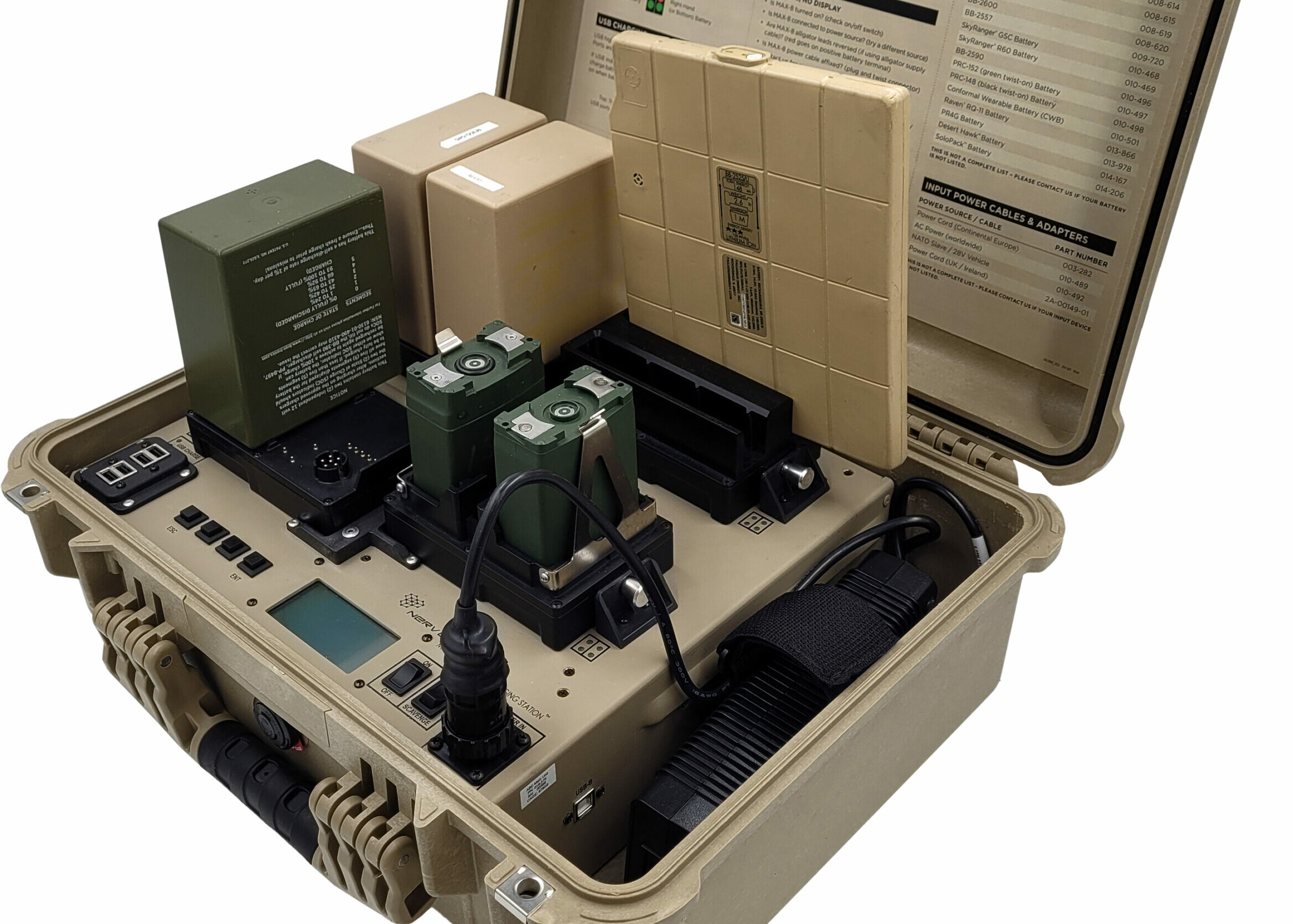 Galvion Releases Upgraded MAX-8 Mission Adaptive Charging Station 
Peter Felstead 
Power and data management solutions provider Galvion announced the release of an upgraded version of its Mission Adaptive Charging Station, known as the MAX-8, on 31 July 2023.
A portable charging solution that reduces operational battery burden, the MAX-8 allows teams to "do more with less", according to Galvion. The charging station is currently used by armed forces including segments of the US Air Force, US Army, US Marine Corps, NATO forces and first responder teams, as well as commercial users.
The recent enhancements to the MAX-8 were developed following extensive user engagement and deliver a suite of capability upgrades to meet the constantly evolving power needs of tactical and commercial users. Notably, the enhanced MAX-8 delivers an AC/DC power supply increase from 280 W to 480 W, a power output increase from 400 W to 1,000 W, a battery charger output increase from 5.0 amps to 8.0 amps, and a relocated USB-B port that enables firmware upgrades in less than one minute. The system is certified to meet or exceed a range of standards, including the standards for the CE Mark, CISPR 11 Class A and FCC part 15 Class A, Radiated and Conducted Emissions standard, MIL-STD-810H, HERO, HERP, HERF compliance and MIL-STD-1275 with a NATO slave cable.
Built to withstand the harsh conditions of expeditionary operations, the MAX-8 can draw power from multiple sources, including solar and vehicle, to charge different types of batteries simultaneously with no setting changes needed. Its intelligent plug-and-play power management system automatically evaluates the power source and adjusts charge rates to maximise power and minimise charge time. A smart battery charging function prioritises and tops off the fullest battery first, allowing users to get back to their mission as fast as possible with a fully charged battery.

Kristen Lomastro, president of Active Systems at Galvion, was quoted by the company as saying: "The upgrades to the MAX-8 are a direct result of feedback from Galvion customers operating in austere and challenging conditions around the world. They wanted more charging power and performance, without sacrificing the ease of use and ruggedness of the original design. We responded with a solution that charges batteries more quickly and efficiently than before.
"Our priority at Galvion is to deliver operational efficiencies and effectiveness for our users," Lomastro added. "Faster charging means less burden while out in the field, allowing operators to concentrate on the mission, and that is what drives everything that we do here."
Peter Felstead