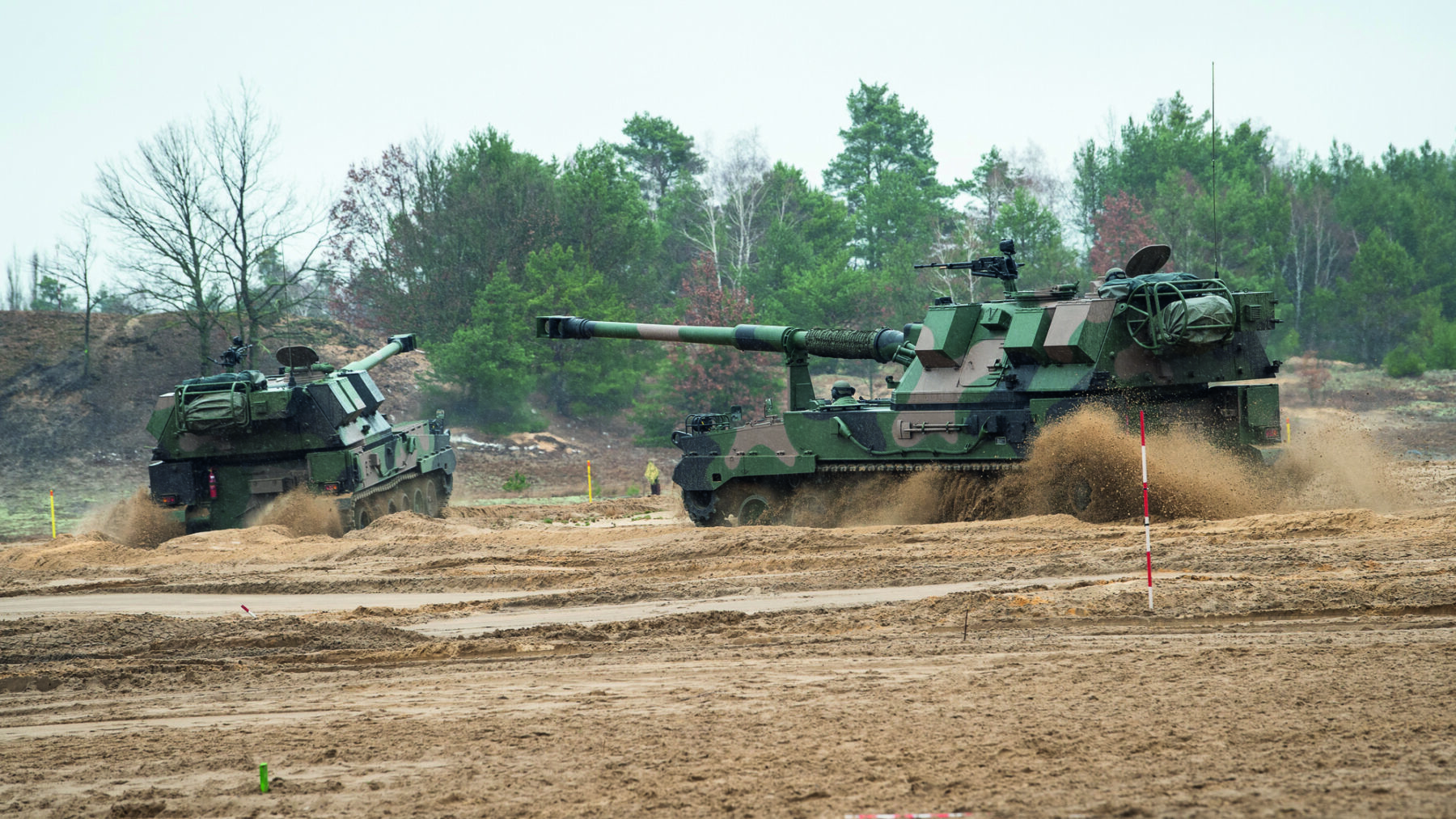 DSEI 2021: Team THUNDER Launched
Jack Richardson
Hanwha Defense launched its Team THUNDER partnership at DSEI 2021 in a bid to supply the British Army with a next generation howitzer.
The team includes industry from across the UK with names such as Pearson Engineering, Leonardo UK, Horstman Defence Systems and Soucy Defense.
If successful, this would be the first sale of the improved K9 THUNDER A2 variant which has new features including greater automation with the crew reduced from five to three.
According to the company, this would be: "a real made in the UK solution."
On the second day of the event, an agreement was signed between Hanwha and Soucy Defense which would bring the latter's composite rubber track technology to the K9.
The K9 THUNDER is already operated by the Republic of Korea Army and export customers including India and Estonia.
An Outline Business Case for the bid will be submitted early next year before an Invitation to Tender is issue in the spring.
Hanwha's stand also featured models of the REDBACK IFV being marketed to Australia and examples of the BIDO Self-Propelled Gun & Missile Air Defence System.
Another exhibit was a model of the next-generation autonomous UGV for infantry which can be configured for a wide variety of roles.