---
Published in English for global decision makers in politics and armed forces. European Security & Defence (ESD) addresses focal aspects of European security and defence policy, force development and armament for an international audience in more than 100 countries. Contributors include high-level authors from politics, armed forces, public administration and science covering: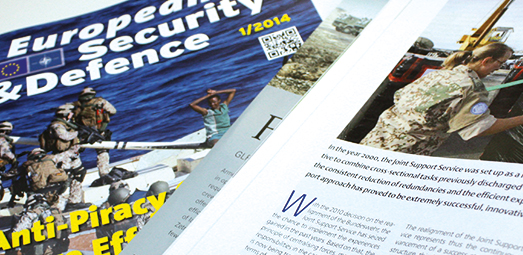 Security policy
International armed forces
Armament and procurement
Weapon systems and equipment
International defence technology
Research and technology
ESD's annual programme includes a special issue on "Defence Procurement in Germany".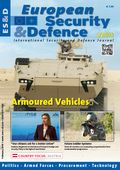 Editor-in-Chief: Dr. Peter Bossdorf
Managing Editor (Magazine): Stephen Barnard
Managing Editor (Newsletter): Dorothee Frank
Marketing/Advertising: Juergen Hensel
Supported by the ES&T editorial team and an international network of correspondents and authors.
Single copy: €5.90 (+ shipping)
Subscription rates (print):
Annual subscription other countries: €49.80 (shipping inclusive)
Inspection Copy
Order your FREE inspection copy (print) of
European Security & Defence
here
!