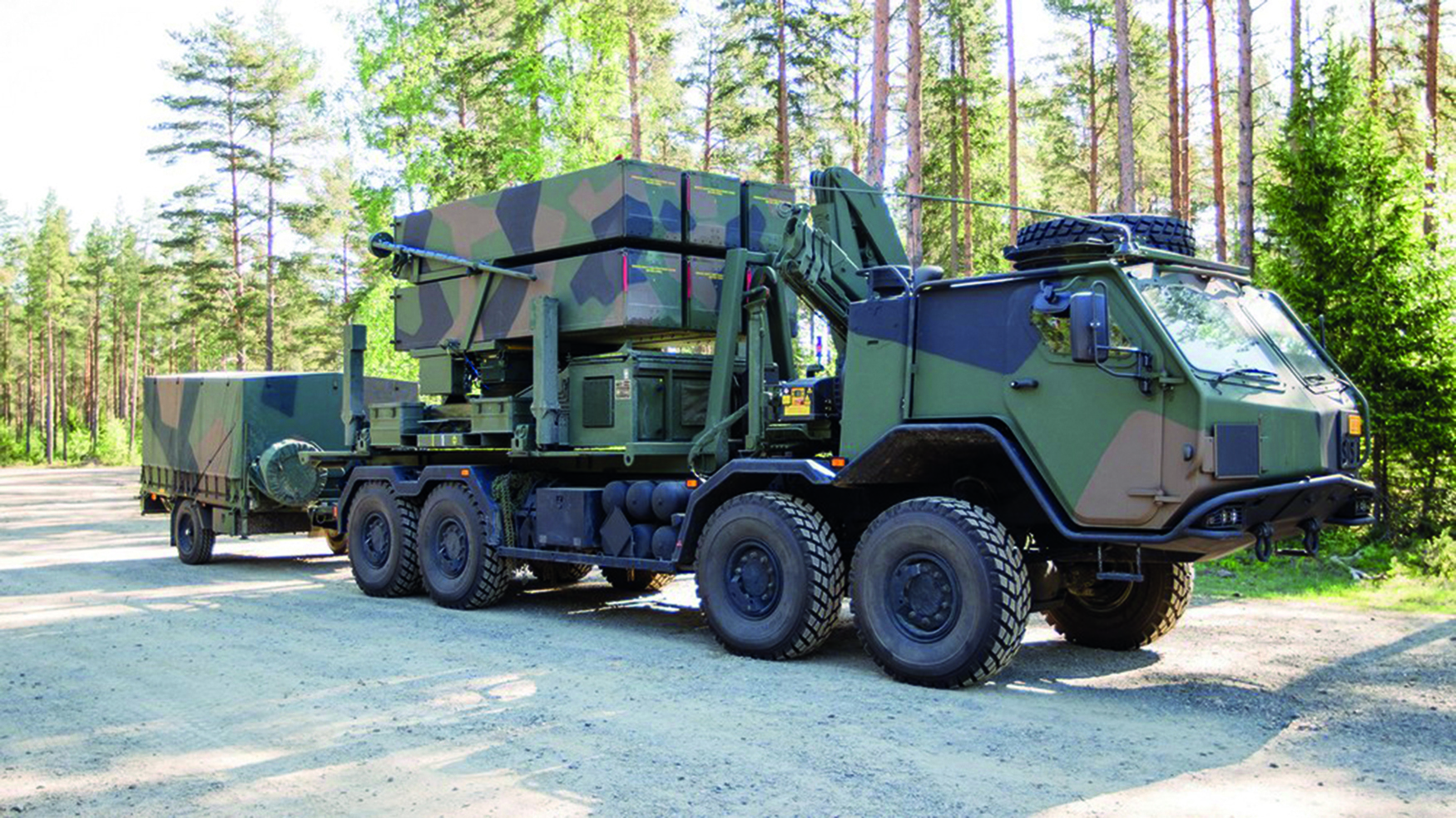 Finland's Missile Defence Choice
Debalina Goshal
The War in Ukraine has brought forth the need for credible air and missile defence capabilities for states that are in close proximity to Russia. This need is especially important for Finland, having applied for NATO membership earlier in the year, and sharing a land border with Russia that is far longer than that of any NATO member.
Finland is also integral to Baltic Sea, which stretches from the middle of Finland in the North to northern Germany in the South. The Gulf of Finland, the easternmost extension of the Baltic Sea, is bordered by Finland, Russia, Estonia, and is holds strategic significance to all three countries. In August 2022, Finland and Estonia have discussed the possibility of integrating coastal batteries to deny Russian influence in the Gulf of Finland by blocking the Russian Navy.
Amid the growing threat from Russia, Finnish Defence Minister, Antti Kaikkonen, stated that Finland is preparing itself for a "number of scenarios". Among these, Helsinki is seeking a credible Ground-Based Air Defence (GBAD) capability. It would be wrong to assume that the War in Ukraine was the driving force behind Finland's interest in acquiring modern air defence systems, Finland's desire to strengthen its GBAD capabilities significantly predates the conflict.
To meet this requirement, in 2020 the Finnish Defence Forces Logistics Command sent out invitations to tender to five companies, comprising:
Diehl Defence (Germany)
Israel Aerospace Industries (Israel)
Kongsberg Defence and Aerospace AS (Norway)
MBDA (United Kingdom)
Rafael Advanced Defense Systems (Israel).
Deihl's preliminary offer is the IRIS-T SLM system with a radar from the Saab GIRAFFE family (likely GIRAFFE 4A). Kongsberg's offer is based on the NASAMS with the AMRAAM Extended Range (AMRAAM ER) missile. MBDA's offer is the EMADS system with CAMM-ER missile and a radar from the Saab GIRAFFE family (likely GIRAFFE 4A). IAI is offering their BARAK MX system with BARAK ER missile and an ELTA radar (likely ELTA-2084 MMR). Rafael's offer consisted of the DAVID'S SLING system with STUNNER missile and an ELTA radar (likely ELTA-2084 MMR).
On 5 March 2022, the Finnish MoD made the decision to downselect IAI and Rafael's offers, stating that "[the] two selected systems were superior with regard to their capability", which was understood to refer to the missiles in both Israeli offers being in a longer range and higher altitude class than their competitors' offers. The Israeli systems also reportedly use the Link 16 communication protocol used by US and NATO systems, meaning interoperability is unlikely to be an issue. A final decision between the DAVID'S SLING and BARAK MX is slated for 2023.
In June 2022, air and missile defence units of seventeen NATO allies and partners including Finland has also participated in Europe's largest integrated air and missile defence exercise 'Ramstein Legacy 22', which took place in the Baltic states. This demonstrated both Finland's commitment to joining NATO, but also its willingness to integrate its air and missile defence capabilities with those of NATO.
The Baltic Sea is crucial to NATO as much as it is crucial to Russia. If Finland along with Sweden join the NATO, the Russian Navy's influence in Baltic Sea would likely be diminished, and would allow NATO to exert considerable control over the space. However, Finland cannot challenge Russian Navy's influence in the Baltic Sea without credible area defensive capabilities, among which air and missile defence ranks highly as a priority.