The Role of 4×4 & 6×6 Armoured Vehicles in Multiple Operational Environments
David Saw
If you were looking to acquire a vehicle at the top of the wheeled armoured vehicle spectrum your attention would immediately be drawn to the 8×8 category of vehicles.
These have the performance, load carrying capability, a respectable level of protection and in many cases the ability to provide the basis for a complete family of vehicle variants. Inevitably, the possibilities offered by 8×8 vehicles come at a price premium, yet it is not always necessary to pay that premium. Many wheeled applications do not need the performance of an 8×8 vehicle, and other solutions exist in the form of 6×6 or 4×4 vehicles. Not only can vehicles in these categories fulfil mission requirements, but they can do so more cost-effectively than their larger 8×8 siblings.
The British Army has not seen wheeled armour in 4×4 or 6×6 configurations as central to its vehicle plans for many years. Between the 1950s and the 1970s it had the Saladin armoured car and the Saracen APC in service, both being 6×6 vehicles. Then in the early 1970s the Fox 4×4 vehicle arrived as the Combat Vehicle Reconnaissance Wheeled or CVR(W), with this vehicle remaining in service until the early 1990s. After that it was protected vehicles based on the Land Rover chassis and after the asymmetric conflicts of Iraq and Afghanistan exposed their lack of protected mobility, there was the purchase of a number of different versions of Mine Resistant Ambush Protected (MRAP) vehicles from different manufacturers as Urgent Operational Requirements (UORs).
These days, the British Army is trying to get its armoured vehicle house in order with a number of different armoured vehicle programmes, mixing upgrade efforts with new equipment purchases. Initially there were four major armoured vehicle programmes in the procurement system, these consisted of: Warrior Capability Sustainment Programme (WCSP), Challenger 2 Upgrade, Ajax, and the Mechanised Infantry Vehicle (MIV) won by the 8×8 Boxer vehicle. Of these programmes Warrior was cancelled, the Challenger 2 to Challenger 3 upgrade is going ahead, the future of Ajax is not yet fully resolved, and Boxer is the only programme without any negatives at present.
British 4×4 and 6×6 Efforts
There are also a number of other armour/armour-related programmes currently in the concept stage with funding from 2025 onwards. The first of these is the Armoured Support Vehicle (ASV), a tracked vehicle that will be acquired in a number of different variants to replace the already aged FV432 Bulldog series of vehicles. Of more interest in the context of wheeled armour is another effort currently in the concept stage that will also receive funding from 2025 onwards, this is the rather challengingly named the Protected Mobility Pipeline (PMP). This programme aims to provide protected mobility solutions across the 'land environment.' What that translates into is a number of different vehicle types to meet a number of different operational requirements.
PMP vehicles are protected mobility platforms, covering multi-role or general applications, in such areas as ambulances, C2 vehicles and beyond. With PMP being a British Army armoured vehicle programme of sorts, it is inevitable that there is uncertainty involved. Back in 2016 much of the PMP effort was operating under a different name as the Multi Role Vehicle – Protected (MRV-P). MRV-P had two components, these were the Troop Carrying Vehicle (TCV), with a crew of two and carrying six dismounts. This vehicle would also provide the basis for a number of specialist variants. The other main part of MRV-P was the Future Protected Battlefield Ambulance (FPBFA).
Being cynical, that all sounded rather sensible and uncomplicated for a British vehicle programme and, inevitably, it all became rather complex. The programme was split into three, MRV-P Package 1 was predicated on acquiring the Oshkosh Joint Light Tactical Vehicle (JLTV), MRV-P Package 2 was the acquisition of systems to meet the TCV and FPBFA requirements, while Package 3 was a recovery vehicle presumably based on the vehicle chosen for TCV and/or FPBFA.
The JLTV acquisition under MRV-P Package 1 was considered to be a 'done deal,' this 4×4 vehicle offered the protected mobility that the user desired and it was only a question of time before the British purchased the vehicle. Indeed, in July 2017 the US Defense Security Cooperation Agency (DSCA) announced an offer to Britain as many as 2,747 JLTV systems, plus appropriate support valued at USD 1.035 Bn. At that time, the initial British JLTV requirement was only for some 750 JLTV vehicles. As time went on, the British JLTV requirement grew in size as the Royal Marines added their needs to those of the British Army, boosting the programme to a buy of 821 JLTV.
While Britain was testing the JLTV, in the US, production of the latest 'A2' version of the JLTV was going to be re-competed under a 'competitive rebuy,' and the winner of that competition, who will build the JLTV in future, should be announced in early 2023. Despite this, in July 2022 Oshkosh received a USD 216 M contract for 513 JLTV and 1,152 trailers (JLTV-T) for the US military and exports to Brazil, Lithuania and Montenegro. Then in December 2022, Oshkosh received a USD 543 M contract for 1,681 JLTV and 618 JLTV-T for the US military. At that time, Oshkosh stated that they had built 18,500 JLTVs since 2015.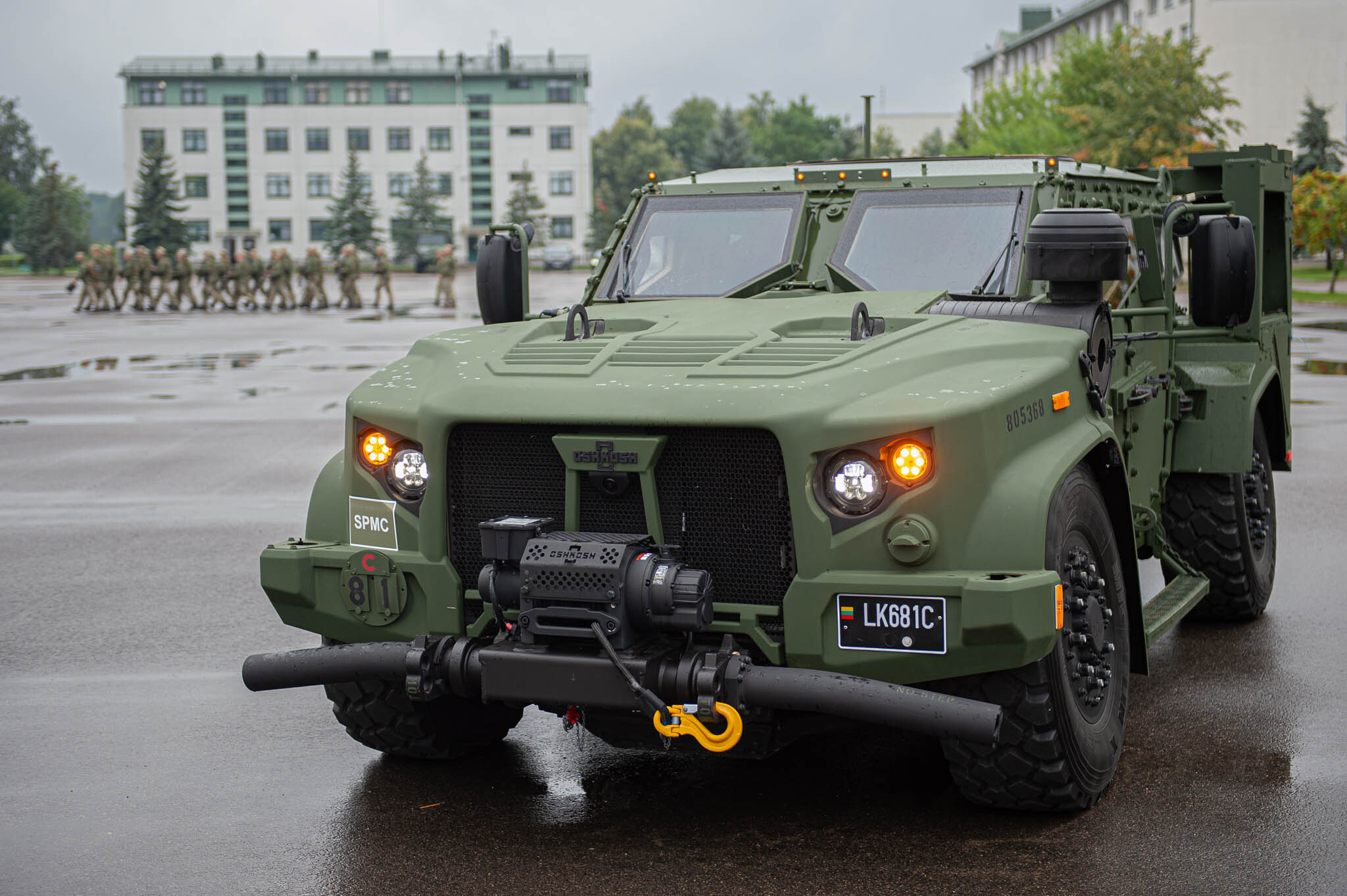 As for the JLTV and Britain, the Ministry of Defence (MoD) decided to wait for the JLTV re-compete to be settled before advancing towards an order, therefore in mid-2022, MRV-P Package 1 was shelved. However, the JLTV acquisition then resurfaced a part of the PMP programme under which the British Army hopes to reduce its protected vehicle fleet down to as few as five different types. Under the PMP programme comes a programme to replace the Land Rover Defender, the current Army fleet is 6,609 vehicles, they will look to acquire a protected variant of the vehicle selected as the Defender replacement. Then comes the acquisition of a 'medium-protected' vehicle under PMP and that should eventually result in an order for the JLTV, although as stated above, much depends on the fate of the US JLTV competitive rebuy process. Then comes arguably the most interesting part of the PMP effort in the form of the 'heavy-protected' category, essentially TCV/FPBFA reborn from the MRV-P programme in either a 4×4 or 6×6 format. The acquisition of a recovery variant remains unclear, especially since there never appeared to be much enthusiasm for MRV-P Package 3.
For the heavy PMP requirement, we can expect at least some of the original contenders for TCV/FPBFA to compete in the programme, with some new entrants possibly considering participation. Originally some 12 companies expressed interest in TCV/FPBFA, it is likely that the Thales Bushmaster, a 4×4 solution, will return to the fray, as will the Penman Metras MRV 6×6 and the General Dynamics European Land Systems (GDELS) Eagle V 6×6. Perhaps a new contender might emerge, with the Patria 6×6 as a possible option, especially since it has recently been selected by several European countries.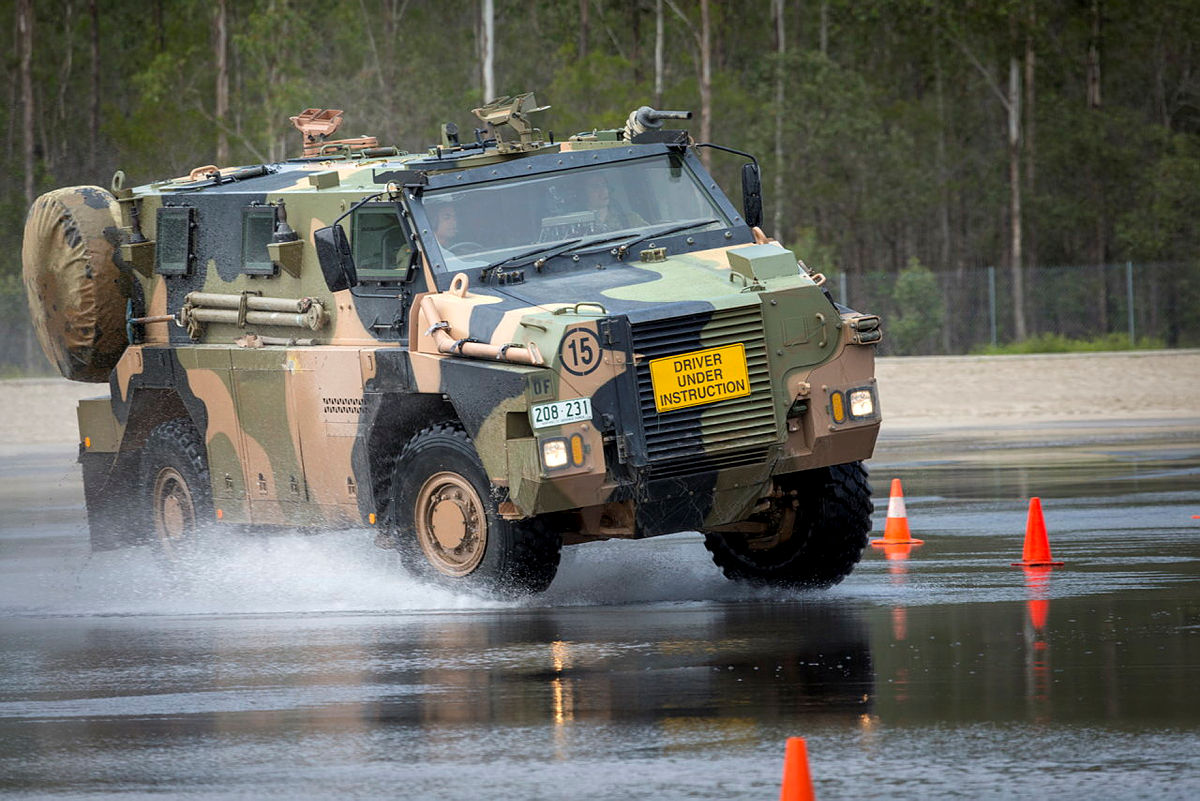 What is distressing about the British MRV-P and the successor PMP programme is that it has taken so long to acquire systems that are already in service with other European armies. If you look at the JLTV, this is in service with or on order for Belgium, Lithuania, Montenegro, North Macedonia, Poland, Romania and Slovenia, as well as with the US military. This is starkly contrasted by the lack of progress in TCV/FPBFA, and looks even worse when one considers that under current planning, PMP funding only becomes a reality from 2025 onwards!
Meanwhile in Finland
Patria in Finland has had great success with wheeled armour, such as their 8×8 AMV and the 6×6 XA vehicle family in the XA-180/XA-185/XA-186/XA-188 and XA-200 variants. The XA was initially acquired by Finland and later by seven other countries, with the Netherlands later selling on its 90 XA-188 vehicles to Estonia. Then Patria embarked on a programme to develop a new modular 6×6 vehicle, based on their experience with the AMV and the XA. Eventually this led to the imaginatively named 'Patria 6×6', sometimes also referred to under the name of its acquisition programme – 'Common Armoured Vehicle System' (CAVS).
The starting point for the CAVS system was in January 2020 when Finland and Latvia agreed to work together to jointly define a 6×6 armoured vehicle, with Patria subsequently being selected as the prime contractor. This was followed by an October 2020 agreement covering CAVS R&D, this led on to the next phase of the programme in August 2021 when Latvia actioned the acquisition of more than 200 CAVS vehicles, with first deliveries taking place in October 2021. Finland then expressed its intention to order 160 CAVS with deliveries from 2023 onwards, in addition they acquired three pre-series CAVS vehicles in mid-2022 for test and evaluation purposes.
The next stage in the evolution of the CAVS programme came in late 2021 with the Swedish announcement that they intended to participate in the CAVS programme, signing a participation agreement in June 2022. Estonia then joined the CAVS programme, followed by Germany signing a Statement of Intent to join CAVS in June 2022. It is actually quite remarkable that a programme that got underway in January 2020 has made so much progress so quickly, making first deliveries in October 2021 and gaining three export customers countries, on top of the original two partner countries, within 30 months from programme start.
France on Wheels
France has always had an affinity with wheeled armoured vehicles, such as the 8×8 Panhard EBR (Panhard is a legacy company of Arquus), the 4×4 Panhard AML and, of course, the Véhicule de l'avant blindé (VAB), with some 4,000 acquired by the French Army in a 4×4 configuration, and with the 6×6 variant proving very successful in export markets.
Then there is the French Army 8×8 Véhicule blindé de combat d'infanterie (VBCI) from Nexter to consider, plus the 6×6 AMX-10RC/RCR reconnaissance vehicle also built by Nexter. Believing that the AMX-10RC was too heavy for rapid deployment missions, the French Army also acquired a lighter combat system in the form of the 6×6 ERC-90 Sagaie.
Under the SCORPION programme, the French Army is acquiring a new generation of vehicles to replace the AMX-10RC/RCR, the ERC-90 Sagaie and the French Army version of the VAB mounting HOT anti-tank guided missiles (ATGMs). It should be noted that in early January 2023, French President Emmanuel Macron announced that ex-French Army AMX-10RC vehicles would be supplied to Ukraine. The vehicle is equipped with a medium-pressure 105 mm F2 gun firing 105 mm × 527R rounds, not to be confused with the 105 mm x 617R rounds fired by standard NATO L7 tank guns. One does not envy those tasked with ammunition resupply in the Ukrainian Land Forces, as the logistics of coping with so many different calibres must be immense.
Returning to the SCORPION programme, two 6×6 vehicles are being acquired in the form of the Engin Blindé de Reconnaissance et de Combat (EBRC) Jaguar and the Véhicule Blindé Multi-Rôles (VBMR) Griffon, with the last Scorpion programme vehicle being the Véhicule Blindé Multi-Rôles Léger (VBMR-L) Serval. Apart from the French Army, Belgium has ordered both the Jaguar and the Griffon for the Capacités Motorisée (CaMo) programme of the Belgian Land Component. Belgium will receive 60 Jaguar and 382 Griffon, as well as two batteries of the Mortier Embarqué Pour l'Appui au Contact (MEPAC) mortar carrier variant of the Griffon, mounting a 120 mm Thales 2R2M mortar.
By the end of 2022, a total of 452 Griffon, 38 Jaguar and 70 Serval had been delivered to the Direction Générale de l'Armement (DGA). As previously noted, the Jaguar will replace the AMX-10RC/RCR, the ERC-90 Sagaie and the anti-tank version of the VAB mounting HOT anti-tank missiles. The Griffon and the Serval will replace the multiple variants of VAB that are in French Army service.
Another 6×6 armoured vehicle solution is being offered by Arquus in the form of the VAB Mk3, the company believes that there are excellent market possibilities for this vehicle in Eastern Europe to meet protected mobility requirements and in Africa to replace elderly Soviet-era 8×8 vehicles such as the BTR-60/BTR-70/BTR-80. The VAB Mk3 is available in a number of different variants – alongside an APC variant, it can be equipped with turrets from John Cockerill or Nexter mounting 20/25 or 30 mm automatic cannon, there is a Fire Support Variant with a 90 mm low pressure gun, a mortar carrier with 81 mm or 120 mm mortars, as well as command post, ambulance, and riot control vehicle variants.
VAB Mk3 technologies can also be offered to existing VAB operators for upgrade programmes, for example Qatar upgraded its VAB fleet using a complete VAB Mk3 driveline supplied by Arquus. The VAB Mk3 driveline has also been supplied to PT Pindad in Indonesia for the indigenous 6×6 Anoa wheeled armed vehicle as used by the Indonesian Army (Tentara Nasional Indonesia Angkatan Darat – TNI-AD).
Wheeled armour in 4×4 and 6×6 configurations has an important role to play in delivering protected mobility. Protected mobility solutions are moving beyond the MRAP vehicles procured in such large numbers as a response to the asymmetric threats encountered in both Iraq and Afghanistan. All of which begs a question, are we in such a hurry to escape from the mine and IED threats of asymmetric conflicts that made MRAPS such an essential capability, that we are forgetting that mines and IEDs will be encountered in all sorts of conflicts and remain a serious threat that needs to be countered?
David Saw