Israeli rotary-wing unmanned aerial vehicle (RUAV) specialist Steadicopter is joining forces with defence integrator Emirates Defense Technology (EDT) to offer RUAV solutions to customers in the United Arab Emirates (UAE) "and other specific market segments", the Israeli company announced on 8 February 2023.
In its first joint undertaking with an Emirati company, Steadicopter will supply its Eagle family of RUAVs to EDT, including the Black Eagle 50H: the first ever hybrid-powered helicopter. This RUAV's powerplant combines a 120 cm3 two-stroke, liquid-cooled, boxer petrol engine with a 7.5 kW generator that provides current to an electric motor as well as a battery pack via a controller.
The hybrid configuration of the Black Eagle 50H gives it an endurance of up to five hours at its maximum take-off weight of 50 kg. The RUAV itself weighs around 20 kg, according to Steadicopter, so it can carry multiple payloads of up to 30 kg consisting of sensors or additional batteries to extend endurance.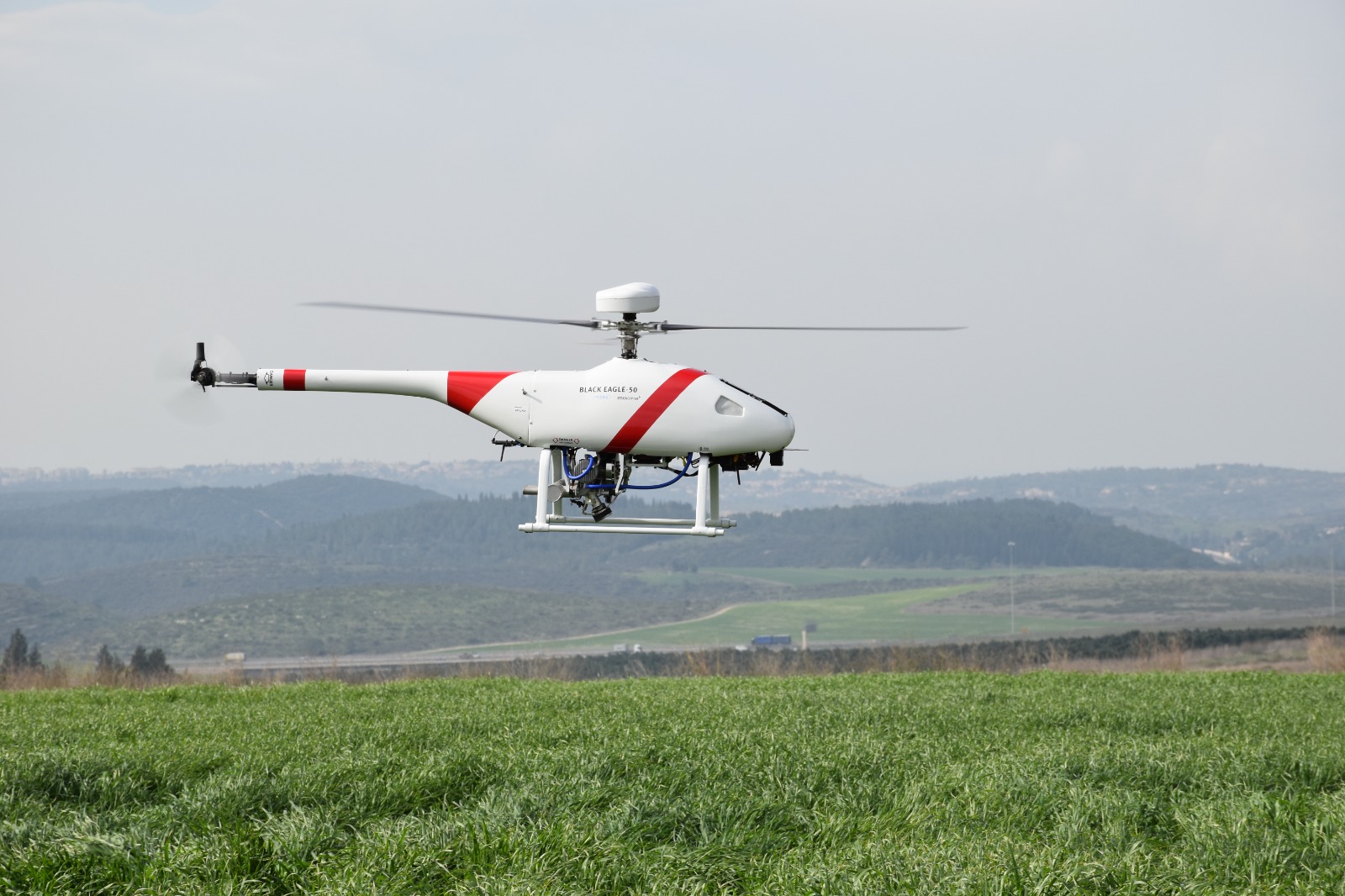 Steadicopter described the Black Eagle 50H's applications as being for "military [operations], low-intensity conflict, law enforcement, search and rescue, cyber security, intelligence, offshore rig and strategic infrastructure protection, high-end maritime missions and civilian applications".
This project will be EDT's first foray into the RUAV market. The company has supplied defence equipment to the armed forces of the Gulf Co-operation Council countries since it was established in 1996, but the majority of its integration work has been on armoured vehicles and their systems.
Asked by ESD if it had any customers yet, an EDT spokesperson said that there were "discussions in progress".
Such joint enterprises between Israeli and Emirati companies would have been politically impossible in the past, but the US-sponsored Abraham Accord Peace Agreement of 15 September 2020, in which the UAE became the third Arab country after Egypt and Jordan to normalise relations with Israel, now makes such collaborative projects possible.
Peter Felstead