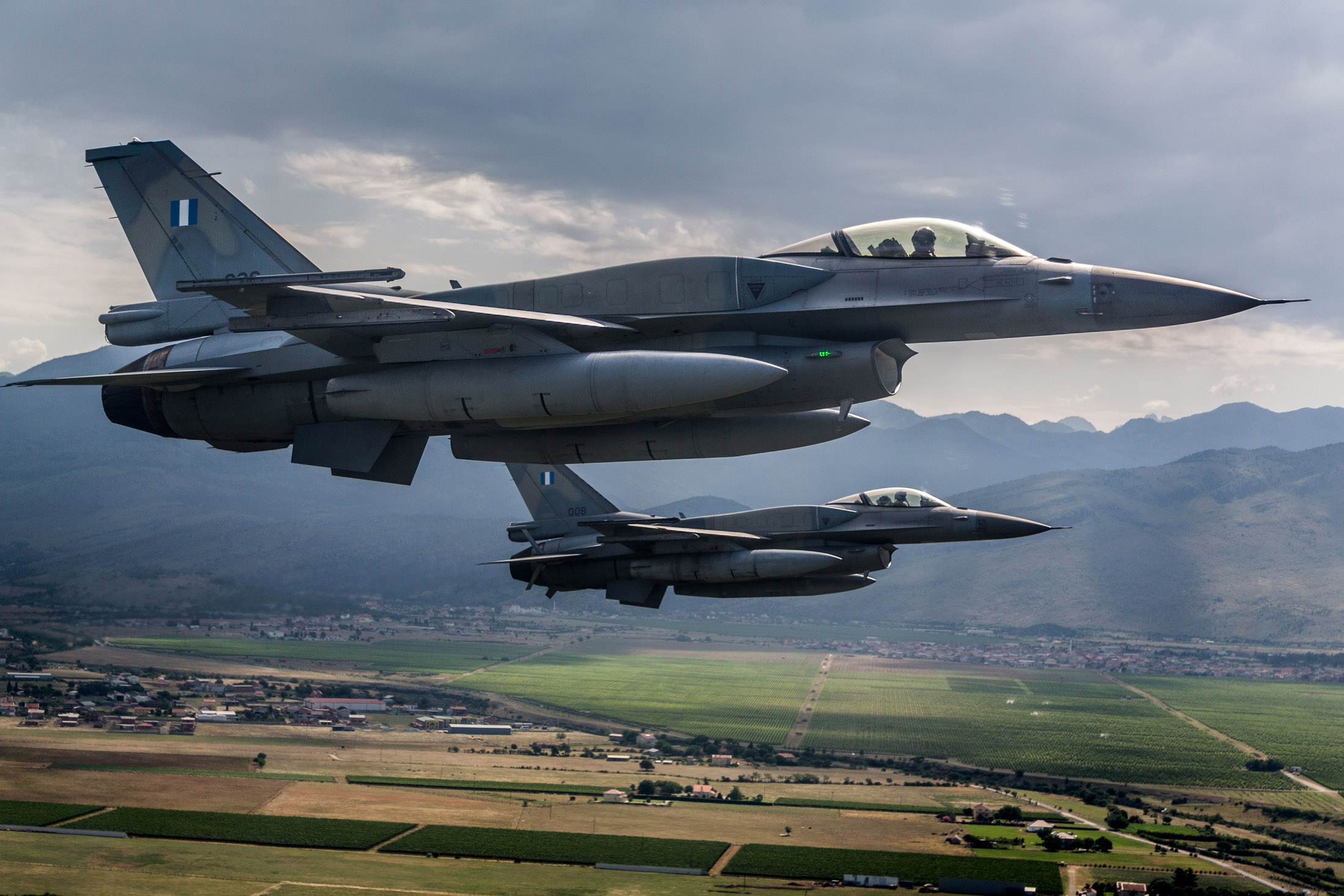 Back in Business
Tim Guest
Greece has technological inventiveness and innovation going far back into its history. Recent decades, however, have seen a malaise and financial downturn impacting all of society, though economic recovery now seems to be in full swing, including for the nation's high-tech defence sector.
From Archimedes' Screw, differential gears, cranes, winches, the torsion catapult and even a primitive form of cannon operated by compressed air, Greek inventiveness in the classical era, often in response to times of war and the need to secure military advantage. Fast forward to recent decades, however, from the latter part of the 20th Century to the first two decades of the 21st, and while Greek inventive spirit may have endured, the nation has experienced difficult economic, political and societal times, with its defence industry very much part of the wretched story. Yet, a remarkable economic recovery in the past few years now sees a nation emerging from its recent trials and tribulations, including in the area of defence, where the country's defence industry is developing a number of contributions to the market.
This article looks at the Greek defence industry from its origins during past times of conflict to its current resurgence, including a snapshot of some of the Hellenic companies offering high-tech systems, domestically and to the world.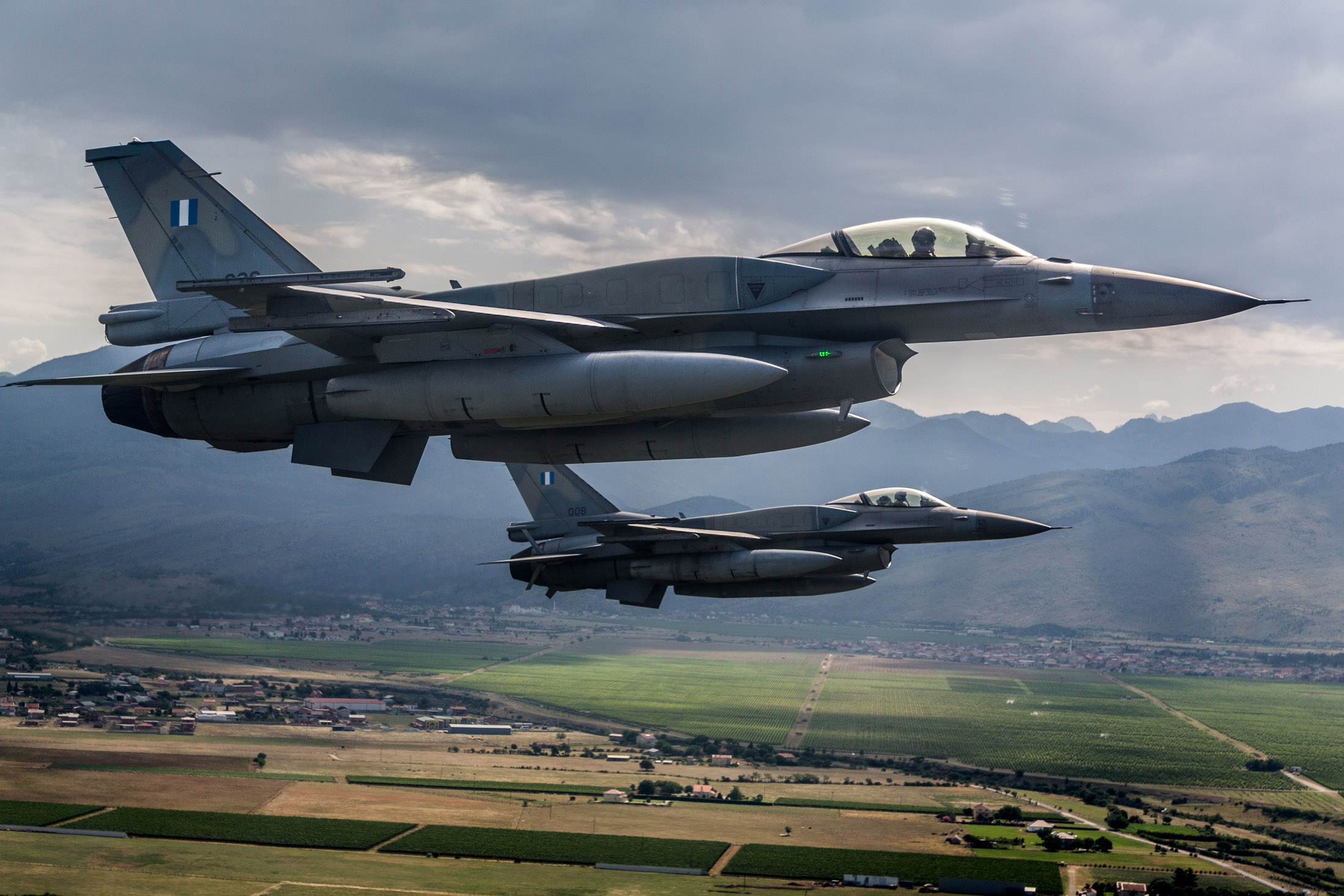 Setting the Scene
NATO membership for Greece began in 1952. Due to the Cyprus crisis during the 1960s and 1970s, however, the country withdrew certain forces and command elements from the alliance and even contemplated withdrawing altogether at one stage during that period. That threatened withdrawal never transpired, thankfully, and today Greece is, once more, a full member. Yet it was this period of conflict with its Turkish neighbour that led Greece to establish a home-grown defence-industrial capability, enabling it to bolster its armed forces by itself. From tank and artillery ammunition, to offroad vehicles, aircraft engines and more, state-owned companies emerged to meet the requirement and included players like EAB, ENAE and others. Together, these young companies manufactured much of the weaponry needed by the country's armed forces at that time. However, this situation did not last.
Fast forward, to recent times, and between 2007 and 2012 Greece imported more defence materiel than any other member of the EU, with a languishing, ineffective state-owned defence sector in bankruptcy during the debt crisis from 2008/9-2018 when the nation's own fortunes were only salvaged by three consecutive bail-outs by the EU. Without getting bogged down in the very complex political and financial machinations playing out during this gloomy phase in Greece's recent past, suffice it to say that a great turnaround is in now play, leading to high-tech developments emerging from today's rejuvenated Greek defence sector.
Rising Like a Phoenix
In 2020, the country's defence sector stabilised through the privatisation of its bankrupt state-owned players, much of which involved investments by foreign stakeholders. In addition, the Greek Ministry of Defence initiated a USD 6.7 Bn rearmament programme across all three services, and called for an overall re-emphasis on cooperation and collaboration with overseas parties, such as Egypt, Israel and the US, not simply for procurement from these, but also to support its own technology exports.
A series of procurements and projects under the re-armament programme got underway, with procurements for the Hellenic Air Force (HAF) including, fighter jets, UAVs, an F-16 upgrade programme, as well as spares and maintenance support for a variety of equipment; procurement for the Hellenic Navy (HN), which includes four new frigates, various other new vessels, refurbishment of existing MEKO frigates, MH 60 R naval helicopters, as well as upgrade and modernisation support; and for the Hellenic Army (HA), a national vehicle programme is in play and light weapons are also being sought, together with unspecified anti-tank weapons.
In addition to privatisation and the procurement programme, the country has also formed partnerships with neighbours in response to geopolitical tensions, including with Egypt and Israel; it has also signed an update to the US-Greece Mutual Defence Cooperation Agreement (MDCA) for a 5-year extension. Indeed, with the US, Greece benefits from a government-to-government military sales framework, which allows it to secure certain items though foreign military sales, and other defence agreements. And while larger items will likely come through such routes, the US recognises the Greek Government's emphasis on developing its own local industry and increasing local production, while incorporating strong international partnerships into that mix, where appropriate. To that collaborative end, US firms are encouraged by the US Government's International Trade Administration to further such possibilities by connecting with several Greek industry defence associations, including: the Hellenic Aerospace Security and Defence Industries Group (HASDIG), the Hellenic Manufacturers of Defence Materiel Association (SEKPY) and EFA Ventures Group.
Greece has also signed other agreements in the 2020-2021 timeframe, including with France for the sales of arms and military support with the intention of strengthening strategic relationships with the EU and NATO, as well as bilaterally with the UK to boost trade and security and signing a letter of intent with the Netherlands for the procurement of Dutch warships. Further afield, Greece has signed a trilateral military cooperation programme with Cyprus and Egypt, and a USD 1.65 Bn deal with Israel's Elbit Systems for the establishment of a training centre for the HAF, spanning a 22-year contract period.
Made in Greece
With Greece's rearmament programme projected by some analysts to potentially exceed the rearmament programme's USD 6.7 Bn budget by 2025 by almost as much as another USD 6 Bn. The nation's domestic defence industries will undoubtedly share in new contracts with the Ministry of National Defence. Indeed, some have already been supplying the Greek military with 'made in Greece' weaponry in growing numbers since late 2020, such as drones and speedboats. Beyond these, collaborative projects are already underway with defence industry partners in allied states including Israel, France, the UAE, and the US, either as investors in now-healthy corporations such as Hellenic Vehicle Industry (ΕΛΒΟ), or as partners in the co-production of key weapons, such as the four new frigates, mentioned above, at the ENAE and
Neorion Shipyards
Some of the biggest defence contracts for home-grown defence technologies in years, were signed in 2020, when four of the nation's now privately-owned defence companies – Intracom Defence Electronics, EODH, Theon Sensors, and Skytalis – amassed deals with EU and Middle Eastern customers, (a new market for them), worth in excess of EUR 255 M (USD 300 M), which represented a 20% year-on-year increase in the value of contracts for those four. Beyond these companies, other, smaller defence contracts were signed exceeding USD 50 M for both domestic and overseas orders.
Also emerging from this post-2020 turnaround of fortunes and despite fierce competition from various European defence leviathans, the reborn Greek defence sector secured almost a third of upcoming programmes under the EU's Permanent Structured Cooperation (PESCO), which is the part of the EU's security and defence policy in which 25 of the 27 national armed forces pursue structural integration. In addition, there will be participation from Greek defence contractors in five of 16 projects under the European Defence Industrial Development Programme (EDIDP), along with over 180 participants from other EU countries. Those projects are for the LOTUS low visibility drone, the DECISMAR upgraded maritime surveillance system, the ESC2 improved command-and-control system, improved cyber defence under the PANDORA project, and the SMOTANET next-generation internal communications project. Greek companies will also participate in one of eight research projects – the PRIVILEGE 'encryption of sensitive military data' project – in the context of the Preparatory Action on Defence Research (PADR) work.
As if to underline the Greek defence industry's recovery further, NATO's Secretary General, Jens Stoltenberg, speaking in Brussels in March 2023 ahead of the release of the alliance's annual report, said that Greece was among seven out of 30 allies to meet NATO's military spending target of 2% of GDP in 2022. In fact, Greece had the highest rate of expenditure as a share of GDP at 3.54%, ahead of Estonia, Latvia, Lithuania, Poland, the UK, and the US.
A Show of Strength
When the rejuvenated Greek defence industry opened its doors in 2021 to the world at the nation's first DEFEA (Defence Exhibition Athens), not only was the importance of the event for Greece underscored by an impressive turnout by the Hellenic Armed Forces and Security Services, but also by the active participation of the Ministry of National Defence, working with the expo organisers on the organisation of the event. For the country's reborn high-tech sector, 97 companies, both state-owned and private industries, from defence, academia and related civil sectors, showcased themselves and their products among a first-year total of 312 exhibitors. As for the DEFEA 2023 event in May, a modest increase to 315 exhibitors from 22 countries is expected, though comprising a superlative turnout from Greek participants. Hellenic participants include many names forging a path in the country's reinvigorated defence ecosystem, which are, in no particular order, worthy of mention.
Starting out with state-owned, heavyweight Hellenic Defence Systems, EAS, which is engaged in the design, development, manufacture and sales of NATO-standard defence equipment, including: infantry weapons, weapon systems, missile systems, and munitions. It also conducts upgrade, modernisation and maintenance of weapon and missile systems, as well as testing and evaluation activities, including ballistic materials. The company is a dynamic partner with some 40 overseas ministries of defence.
At the other end of the size scale, SME Elfon, designs and manufactures wiring harnesses and electromechanical assemblies to highest MILSPECs and subcontracts for tier 1 and 2 contractors in defence, aviation and space industries. Its customers include: Lockheed Martin, Textron, Northrop Grumman, Dassault, MBDA, Thales, OHB, Leonardo, Hellenic Shipyards, Elefsis Shipyards, and the Hellenic Navy. The projects it is involved in range from: F-16, T-6, and P3 A/C, to S-Frigate modernisation, Exocet, RIM-162 ESSM, RIM-116 RAM, Phalanx CIWS and others. Also in this field is electronics specialist, Akmon, which manufactures, upgrades and rebuilds cable sets and harnesses for aerospace use, as well as electro-mechanical assemblies and high-tech communications and electronic equipment for air, sea and land defence applications, meeting the highest Mil-Aero standards.
One of several companies at this year's event active in personal protective systems is Elmon, which offers a comprehensive product portfolio protective armour, tactical gear and CBRN protection for the harshest defence and homeland security requirements made at its state-of-the-art production facility. Another is Siamidis, which specialises in advanced ballistics and technical garments for military, law enforcement and fire & rescue professionals and has established, long-time international partnerships. It is a DuPont partner for DuPont Kevlar, DuPont Nomex, DuPont Tensylon technologies and a W L Gore licensed partner for GORE-TEX, GORE PYRAD, and GORE WINDSTOPPER textile technologies. Manufacturing is conducted in-house at its vertically integrated, NATO/NSPA-approved European facilities, with over 82% of production being exported. Also purveying anti-ballistic protection systems is Double Action Defence, which manufactures to ΝΑΤΟ standards and is one of the main suppliers of such systems to the Greek Armed and Security Forces, as well as to overseas clients, including providing bulletproof vests and anti-ballistic plates to the UAE Presidential Guard (UAE-PG).
In the area of unmanned systems, Altus is a player that provides turnkey solutions for a wide range of applications, including: land and maritime border surveillance, intelligence gathering, airborne ISR, environmental monitoring, natural disaster management, GIS applications, protection of critical infrastructure, SAR missions, infrastructure inspection, RGB-D/thermal/multispectral mapping, aerial works data processing and aerial target drone applications. With customers in the aviation and defence/security sector, Altus has work in play with several organisations, including: NATO, the HA, HN, HAF, Hellenic Fire Service, Qatar Emir Air Force, Israeli Defence Forces, the European Commission and many more.
Also in this space, is Spirit Aeronautical Systems (SAS Technology), an unmanned systems manufacturer of various fixed wing and multi-rotor unmanned platforms. It also designs land and maritime unmanned systems, though the company's current main focus is mid-to-heavy-load MR UAVs. SAS manufactures a series of ground stations with customised software applications and its products are fully customisable for bespoke projects. Its technical facilities include a design/development laboratory, production line, product showroom and training facilities. Another name worthy of mention in this high-tech, unmanned sector is Ucandrone, which makes integrated UAVs for research purposes and other operations, collaborating with the Greek National Ministry of Defence amongst others. Its UAVs are made of composite materials and incorporate sophisticated sensors. The systems are capable of surveillance, recording and mapping for military and internal security needs. Systems include its fixed-wing Blackbird VT120, and MR system, Octopus.
In the electronics and communications space, Intracom Defence, (IDE), designs and develops advanced missile electronics, tactical IP communications, and C4I systems, as well as surveillance, hybrid electric power, and unmanned systems. The company has long-standing participation in European and NATO new technology development programmes and is a key player in the Hellenic Defence ecosystem. Another company, this time involved in a project mentioned earlier, is Etme Defence & Security, which, is leading the European Defence Industrial Development Programme (EDIDP) DECISMAR project in the SME category. DECISMAR is a decision support toolbox for acquisition planning in the maritime surveillance domain. Also on the electronics side is Hellenic instruments, which designs, develops and manufactures military, security and industrial electronic systems. Its capabilities include antenna design and RF planning, embedded systems, smart sensor devices, security and surveillance integrated systems, as well as ammunition sub-systems and fuzes, communication jamming and data-collection systems.
It is also worth mentioning two other players which will be showcasing at this year's DEFEA. With robotic and autonomous systems now taking position as battlespace norms, Soukos Robots is certainly one to watch. As an R&D centre, it designs and manufactures robotic systems for defence applications and has collaborated with both Greek and foreign governments, as well as with the US Army with its 'Castalia demilitarization system' for the disposal of conventional munitions. On the sensor side of things, Theon Sensors has established itself as a leading player in the night vision (NV) and thermal imaging (TI) market with over 50 customers worldwide. All of its products are designed in-house, and its capabilities cover optical, mechanical, electronics and system design. The company's main product range is the Linesman portable NV and TI system.
Despite years in the wilderness, the Greek defence industry appears to be alive and well and behind some impressive high-tech systems and partnerships.
Tim Guest