Start
Articles
Technology
Demonstrating Flexibility and Scale: JEF provides non-NATO options for Generating Amphibious Effects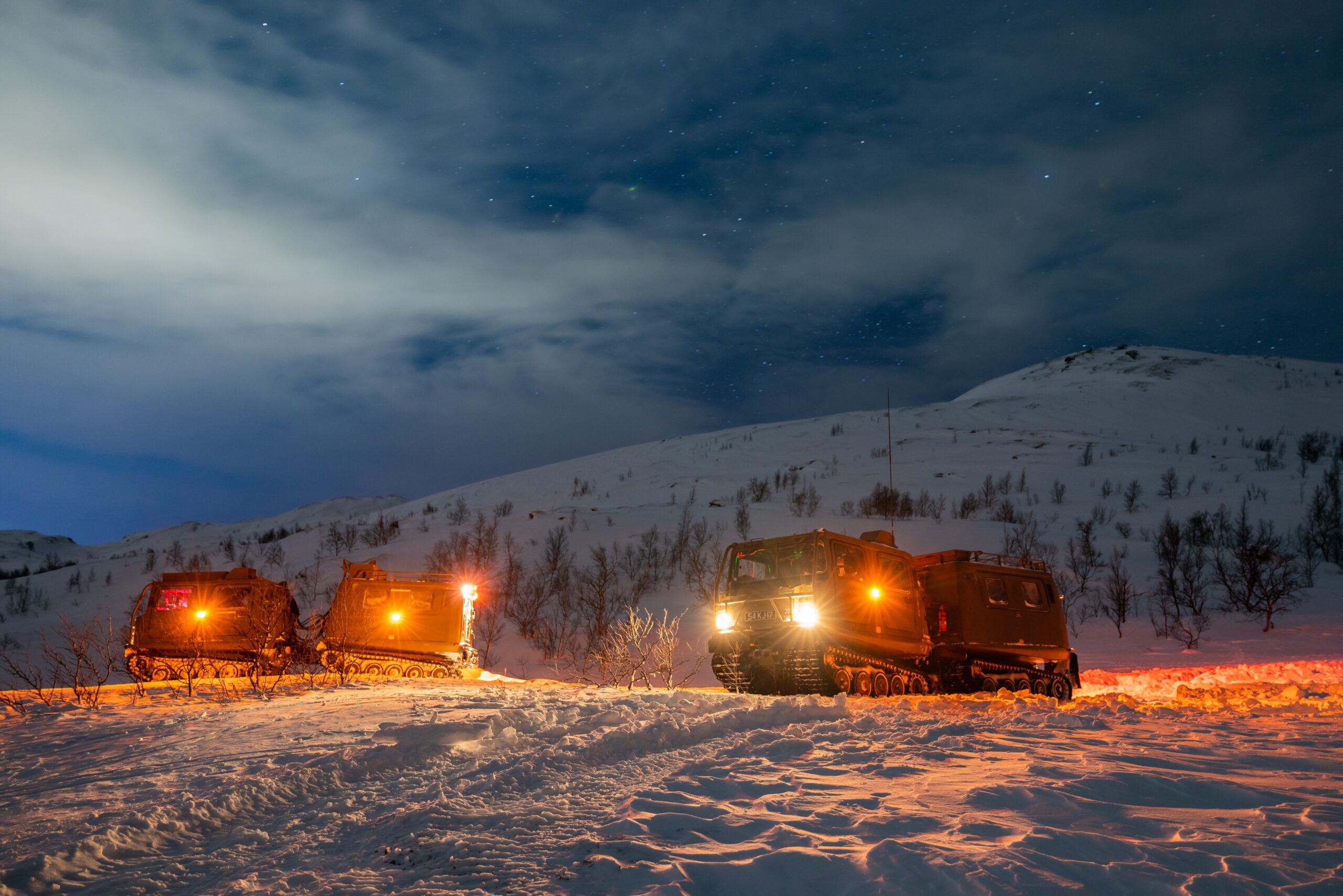 Demonstrating Flexibility and Scale: JEF provides non-NATO options for Generating Amphibious Effects
Dr Lee Willett
Amphibious warfare – the capacity to project ground force ashore from the sea – is regarded as high-end military capability. In the worsening security situation in Northern Europe, building amphibious force is a key element of NATO deterrence and defence posture.
NATO has been broadening and deepening its amphibious capability, to offset concerns that increasing Euro-Atlantic insecurity could generate risks to member state territories on NATO's flanks. The Russo-Ukraine war has demonstrated the risk of crisis spillover into maritime regions like Northern Europe. Thus, NATO countries need to routinely practice and prove capacity to deliver effects ashore from the sea through amphibious force. This is done within NATO itself, but also by NATO countries and partners working in multinational constructs like the UK-led Joint Expeditionary Force (JEF).
The Russo-Ukraine war may appear, at first glance, to be a conflict set almost exclusively in a land context. Yet wider events around the operational theatre have underlined the relevance of the maritime domain.
To the south, in the Black Sea there have been blockades on merchant shipping, uncrewed vehicle attacks from the sea against naval bases, bridges, and other maritime infrastructure, warships sunk by anti-ship missiles, and reported movements of amphibious shipping.
To the north, one of the conflict's most significant events took place in the Baltic Sea when, in September 2022, two Nordstream gas pipelines suffered ruptures, with NATO and Western countries pointing to sabotage. In May 2022, the UK-led JEF deployed its command headquarters to Latvia and Lithuania to provide strategic reassurance for the Baltic States, conducting region-specific operational planning and building deterrence against conflict spillover risk. In the event of crisis escalation around the Baltic States, a primary way for NATO to provide military support would be to deploy amphibious forces and associated shipping across the Baltic Sea, including with ships accessing the region from the North Sea through the Skaggerak/Kattegat straits maritime choke point.
More broadly across Northern European waters, NATO navies have been prosecuting increased Russian submarine activity. Such activity creates risk to critical national infrastructure on the seabed (including oil and gas pipelines, and power and data cables) or to high-value targets at sea or ashore (through launching long-range cruise missiles). Russian submarines also provide a direct threat to NATO efforts to use amphibious capability from the sea to reinforce alliance territories – for example Iceland, Finland, or Norway – should they be isolated in the event of crisis or conflict.
As instability has increased across the Euro-Atlantic theatre over the last decade, including in Northern Europe, the strategic importance of North Atlantic and High North waters as NATO's northern maritime flank has become more prominent. NATO has responded to the growing maritime insecurity in several ways. First, it has increased the operational presence and activity of its two Northern Europe-based standing naval forces (SNFs) – Standing NATO Maritime Group 1 (SNMG1) and Standing NATO Mine Counter Measures Group 1 (SNMCMG1). Second, in direct response to the Russo-Ukraine war, the alliance activated its graduated response plans for the first time, elevating the SNFs to operating as High-Readiness Maritime Task Forces within the NATO Response Force (NRF) and Very High Readiness Joint Task Force constructs. The operational implications of this include wider deployment of NATO maritime assets across the alliance's area of responsibility, under relevant operational command authority.
Third, NATO has significantly increased the amount of amphibious activity it is conducting around its northern maritime flank. Notably, such activity has been conducted at increasingly larger scale.
Since the outbreak of the Russo-Ukraine war itself, this focus on amphibious operations has been demonstrated in a range of major amphibious exercises that have taken place across the region. Several of these have been significant for different reasons, but especially in demonstrating the increase in scale:
In March-April 2022, the NATO-led, Norway-hosted Exercise 'Cold Response' took place in Norway's northern fjords.
In June 2022, NATO amphibious forces assembled to support the US Navy (USN)-led 'BALTOPS' exercise in the Baltic Sea.
In March 2023, the UK-led JEF maritime task force deployed to Norway – once more, to the northern fjords – for the Norway-hosted, NATO-focused 'Joint Warrior'/'Joint Viking' exercise.
In April 2023, Sweden's 'Aurora' national defence exercise included serials focused on building interoperability between JEF member states (although JEF member states present at the exercise were not there under a formal JEF deployment). The JEF phase of the exercise saw JEF countries working together including to conduct an amphibious landing, with UK Royal Marines Commandos deployed from the JEF flagship, the UK Royal Navy (RN) landing platform dock (LPD) amphibious assault ship HMS Albion.
Collectively, the conduct of these four major exercises in 12 months underlines the importance of amphibious operations as part of NATO's evolving deterrence and defence strategy for the region. More importantly, though, the new operational structures that have been demonstrated within the exercises underline how NATO has been scaling up its amphibious capability to reflect the realities of the alliance's emerging operational requirements. One primary lesson learned in the Russo-Ukraine war to date is that conventional conflict that is broad in geographic spectrum and deep in force structure commitment is an enduring model.
Demonstrating Scale
For 'Cold Response', NATO assembled five task groups. The UK Royal Navy (RN) aircraft carrier HMS Prince of Wales, deployed as NRF flagship, embarked the maritime component command staff. Three amphibious task groups (ATGs) – led by the RN LPD Albion, the Royal Netherlands Navy (RNLN) LPD HNLMS Rotterdam, and the Italian Navy landing platform helicopter (LPH) vessel ITS Giuseppe Garibaldi – delivered the main landing force from the sea. The French Navy LPD FS Dixmude supported Rotterdam's landing by deploying raiding forces ashore. Underlining the development of scale, this was the first time three ATGs had been deployed for a NATO exercise.
For 'BALTOPS 22', the USN's USS Kearsarge amphibious ready group/marine expeditionary unit (ARG/MEU) deployed to the exercise in the southern Baltic Sea region, contributing two amphibious assault ships: the Wasp-class landing helicopter dock (LHD) amphibious assault ship USS Kearsarge, as ARG/MEU flagship; and the Whidbey Island-class landing ship dock (LSD) vessel USS Gunston Hall. The ships embarked the US Marine Corps' (USMC's) 22nd MEU as the landing force. Force elements from the ARG/MEU had already participated in Exercise 'Northern Viking' off Iceland, in April: while the focus in 'Northern Viking' was on securing critical access points at sea and critical infrastructure ashore, amphibious landings were also demonstrated. In August, the Kearsarge ARG/MEU returned to the Baltic, including with the San Antonio-class LPD USS Arlington, to conduct further integration training with regional allies and partners.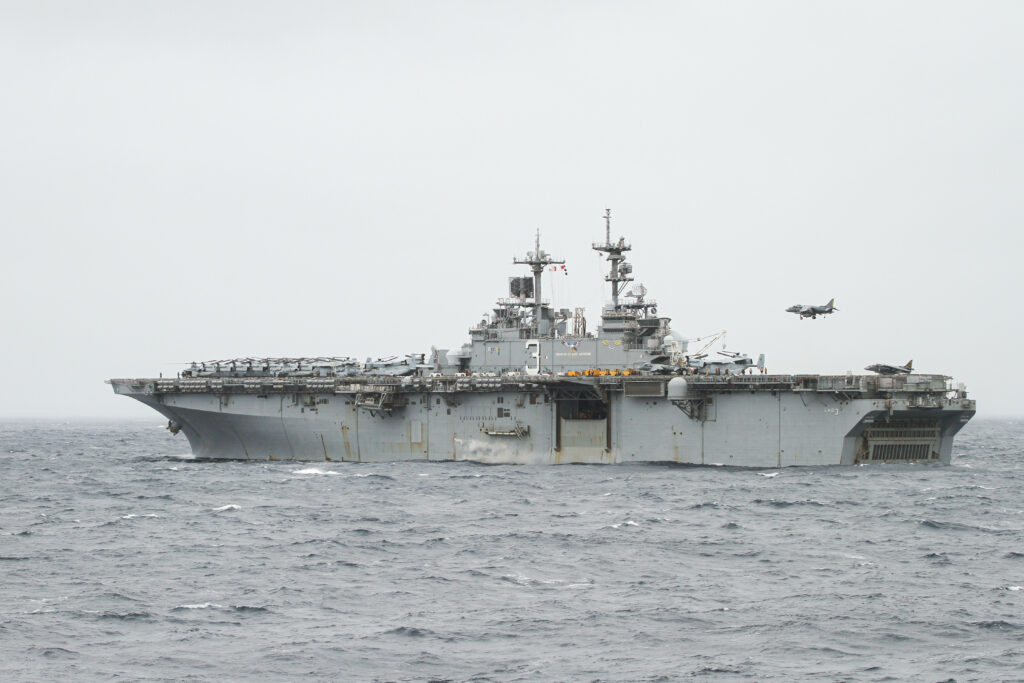 The deployment of the UK-led JEF maritime task group for the 'Joint Warrior'/'Joint Viking' exercises, known collectively as 'JEF Warrior', demonstrated something different. The UK-led, 10-country JEF construct is designed to operate independently of NATO and its activities, but to support NATO in these activities. JEF aims to develop integrated maritime and amphibious capability in a conflict's sub-threshold context, building deterrent effect to avert a crisis or crisis escalation, or to shape the operational theatre for any prospective NATO engagement if the crisis escalates beyond the threshold into conflict.
JEF's 10-country membership list includes: the UK, as framework nation, and Denmark, Estonia, Finland, Iceland, Latvia, Lithuania, the Netherlands, Norway, and Sweden. For 'JEF Warrior', the JEF maritime task group consisted of four amphibious ships: the RN's LPD Albion and LSD RFA Mounts Bay; and the RNLN LPDs Rotterdam and HNLMS Karel Doorman. These amphibious vessels were supported by a range of destroyers, frigates, and patrol vessels within the JEF task group: interestingly, this supporting group included the USN DDG-51 destroyer USS Arleigh Burke. The embarked forces included Royal Marines from 45 Commando, constituting the UK's Littoral Response Group (LRG) capability.
The JEF maritime task group contributed mostly to the 'Joint Warrior' component, for which it deployed amphibious forces ashore in the crisis response phase. The exercise then transitioned into a second component, 'Joint Viking', for which the amphibious forces deployed ashore conducted high-end combat training under NATO Article V-type tasks focused on defending member state territory.
The JEF maritime task group first began conducting operations back in 2019, when Albion led the 'Baltic Protector' deployment, which included participation in 'BALTOPS 19'. However, 'JEF Warrior' was the first time the JEF maritime task group had included multiple amphibious assault ships and had deployed them under two ATGs, led respectively by Albion and Rotterdam. Developing this capacity enables JEF to deploy effects ashore in different places at the same time, or even at different times.
Only a short while after returning from Norway, Albion was back out at sea, heading this time for the Baltic and 'Aurora'. With LRG elements embarked again, the task group "[would] be exercising with allies and partners and demonstrating the UK's and the RN's commitment to Northern European security", Albion's Commanding Officer Captain Marcus Hember said, in an RN statement. Amphibious landings were conducted as part of a focus on protecting Sweden from attack, but with the littoral environment this time being archipelagic shallows rather than deep-water fjords.
Geography and 'Amphibiosity'

The maritime nature of NATO's northern flank and the broad diversity and spread of littoral locations across the region underlines the geostrategic significance of amphibious capability in delivering deterrence and defence in support of regional security for Northern European countries.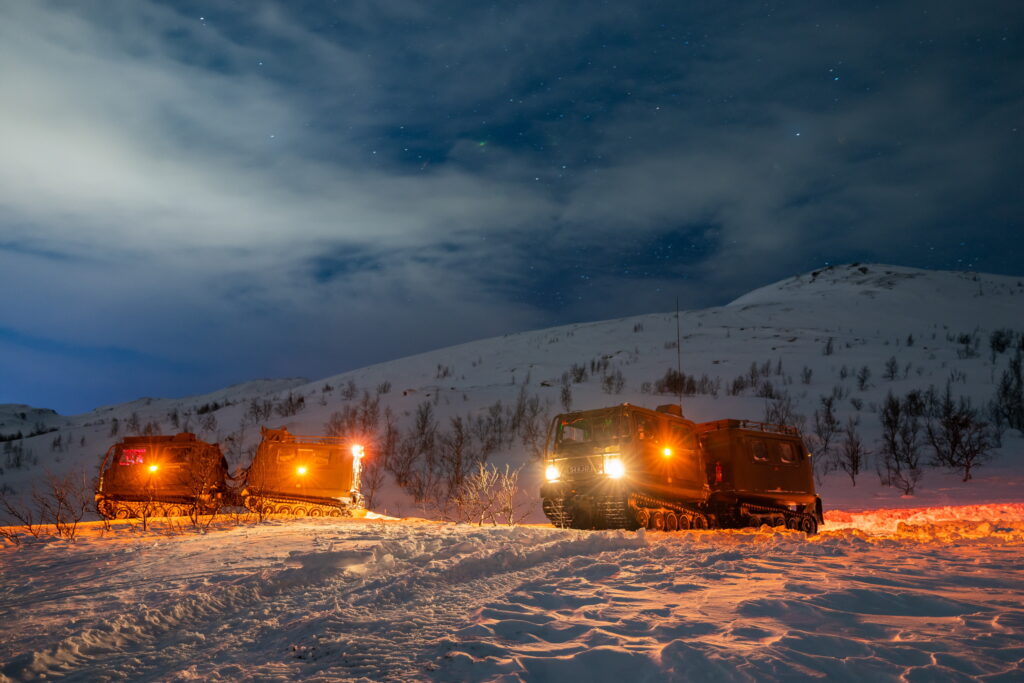 Russia's potential capacity to establish anti-access/area denial (A2/AD) 'bubbles' around littoral regions and maritime access points highlights particularly the importance for NATO of building capacity to deliver high-end ground forces from sea to shore to lance such 'bubbles'. Such access points include the Greenland-Iceland-UK (GIUK) Gap, which acts as gateway between North Atlantic and Northern European waters, and the Skaggerak/Kattegat straits, which connect the North and Baltic seas.
Conducting amphibious operations around Iceland, for example, requires the ability to maintain blue-water security of sea lines of communication (SLOCs). Off Norway, once having transited North Atlantic SLOCs, a particular challenge for maritime forces is operating in the confines of the deep-water fjords. In the Baltic, the challenge is mixed, from the shallow, archipelagic waters in the west, to the more open waters in the east where the threat is closer in.
Practicing amphibious operations in each of these different environments through exercising is thus very important for NATO and its individual member states. "The reason 'JEF Warrior' is important to the Norwegians, the Danes, the Dutch, and the UK is because the geography is really important. That's where Norway could be threatened," Group Captain Kevin Latchman, a UK Royal Air Force officer and Assistant Chief of Staff J3/J5 (operational planning) on the JEF planning staff at the Standing Joint Force Headquarters (SJFHQ), Northwood, UK told ES&D in an interview on 12 April. "Exercising around that area means these countries can get better at working in that geography, in that climate …. Those are really important tactical aspects."
In terms of geography and climate, the key issue is conducting sufficient training and developing sufficient experience so that operating in such harsh environments becomes a matter of being able to fight effectively rather than simply survive. In tactical terms, alongside amphibious operations wider naval task group activity such as conducting freedom of navigation operations can disrupt any potential malign activity by an adversary directed at Norway from the sea.
The presence of two ATGs on 'Joint Warrior', and three on 'Cold Response', also points to the wider principle being developed in NATO amphibious operations – that of dispersal and disaggregation of forces, not only to reduce vulnerability but also to expand the options for and angles of attack.
Joint and combined amphibious interoperability
The JEF amphibious activity in 'Joint Warrior' was one of the most significant developments, as it demonstrated how significant capability can be brought to bear outside of, but integrated with, the NATO construct.
JEF is designed to develop interoperability, between member states but also with regional partners (ideally, NATO member states), and to use such interoperability to add mass in addressing regional security challenges and supporting NATO activities. 'JEF Warrior' was devised specifically to build such interoperability. In the exercise, JEF was assessing "How can we quickly get forces onto the landmass of Norway, to support the Norwegians and bring mass to a potential fight?" said Latchman.
Such mass could also be distributed more broadly by the presence of two ATGs. Such presence in turn adds flexibility, Lieutenant Commander Nicholas Stevenson Royal Navy, SO2 Media at SJFHQ and deployed with the Norwegian Armed Forces for the exercise, told ESD. Such flexibility includes the capacity to conduct landings in different places at different times, he explained. As well as augmenting tactical flexibility, this provides capacity to overcome any limitations posed by the operational environment (such as sea state or weather).
Such flexibility also offers strategic and operational utility for NATO. While JEF operates independently from NATO command structures, JEF can deploy forces – including multiple task groups – to places of operational relevance for the alliance. "Now, if that's useful to NATO, we could … get forces in the right place at the right time, so if you then transition to a NATO operation, that's where JEF adds value," said Latchman. "Being able to operate and set the conditions for successful NATO action is where JEF is."
This is what was practiced, demonstrated, and achieved in 'JEF Warrior'. In the 'Joint Warrior' phase, the JEF maritime forces and the two ATGs prepared the maritime battlespace at sea at a conflict sub-threshold level, including deploying amphibious forces ashore: once ashore, those forces – exercising under 'Joint Viking' – transitioned to a high-end, NATO Article V-context activity, conducting defence of NATO member state territory. Latchman explained that 'JEF Warrior' provided the JEF maritime task group with the ability to operate what he referred to as 'left of the line' – the threshold line between crisis escalation and conflict – and then transition to a NATO operation under a Norwegian joint headquarters.
What was critical here was practising the dovetailing between the two operations at the operational and tactical levels, Lt Cdr Stevenson explained. JEF provided the build-up of the ATGs under 'Joint Warrior' 'left of the line' in terms of the conflict threshold, while 'Joint Viking' continued 'right of the line' with emphasis on the high-end warfighting that would feature in a NATO operation. 'Joint Viking' featured, for example, significant UK Royal Marines and USMC activity. "The amphibious element was not quite the cross-over, but that's where the units exercised the dovetailing between the JEF sub-threshold environment and the NATO Article V-focused environment," said Lt Cdr Stevenson.
For JEF, at the tactical and operational levels, two of the primary achievements in developing improved amphibious capability were the scaling up of the outputs to include the operation of two ATGs, and the dovetailing of the maritime battlespace preparation and amphibious landing with the NATO-focused 'Joint Viking' activities. "It allowed us to exercise that 'ramp up' … which we don't normally do in 'Cold Response' – and certainly not at that scale," said Lt Cdr Stevenson.
"'JEF Warrior' not only scales it up, but it also gets the participating forces at the unit command level into the mindset of how to operate together as a task group in a sub-threshold environment, and then of how to adapt that and transform it essentially when you get [forces] ashore and operate on land," he added. This 'operationalisation' of the training impacted at both the operational and tactical levels, but also in terms of operating in the environment.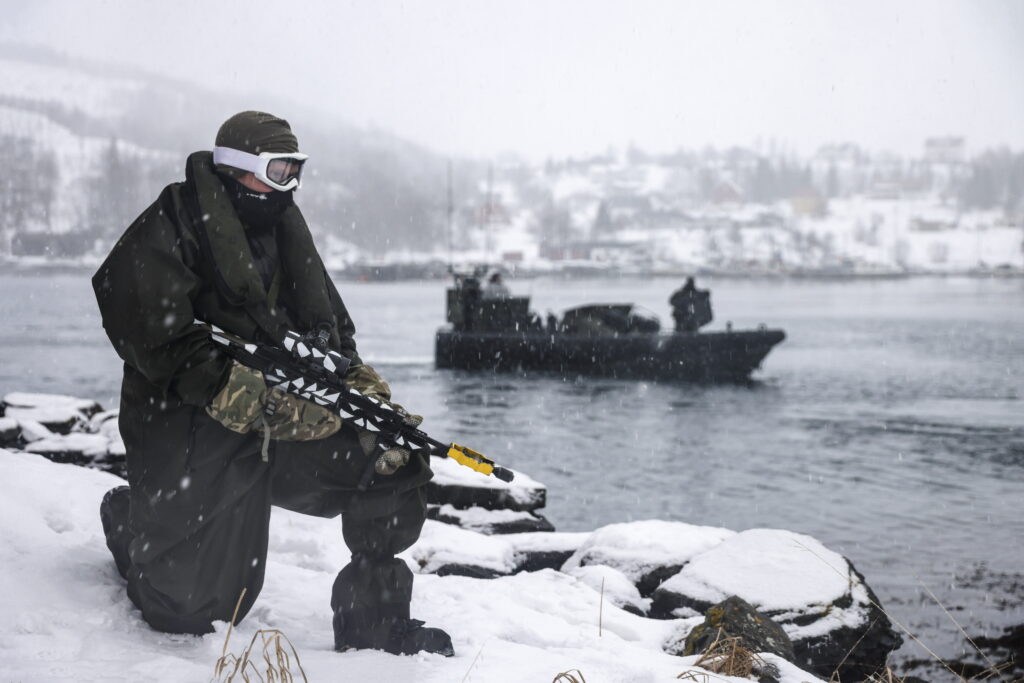 Conducting activities as complex as amphibious landings, and the layers of operational- and tactical-level enabling support that accompany them, is a challenging task – especially in such testing environmental conditions. Exercises like 'Cold Response' and 'JEF Warrior' provide the opportunity to refine task group, unit, and personnel skills, especially for those that have not deployed to and operated in the region before.
At an operational level, 'Joint Warrior' gave the JEF maritime task force the opportunity to generate forces at scale in the challenging conditions, including developing interoperability, and to demonstrate the capacity to do so. "['Joint Warrior'] gave us the opportunity to practice interoperability in the sub-threshold environment," said Stevenson. A good example, he noted, was the UK's Tide-class fleet tanker RFA Tidesurge, which deployed to the region for the second time, following 'Cold Response' in 2022. "At one point, the ship managed to do three replenishment-at-sea (RAS) tasks – in a pretty shocking sea state with poor visibility – with three ships from three different countries in two days," he said. Not only did this tasking prove the RAS capability for the four ships involved, but it also demonstrated the capability to the chain of command, Stevenson added.
The RN also deployed a number of P2000 coastal patrol vessels to the exercise, with the vessel class operating inside the Arctic Circle for the first time. These vessels demonstrated effective interoperability, Stevenson said, working with Royal Norwegian Navy Skjold-class corvettes as well as larger allied vessels including destroyers and frigates.
Ashore, UK units like the Parachute Regiment's 2nd Battalion gained experience of operating in an environment that is very different from some of the British Army's more recent operational locations, such as Afghanistan.
JEF's added value
JEF provides a linear point of activity between national response and any potential NATO response to a crisis. 'JEF Warrior' was seen by some of the participating JEF countries as a good landmark in the development of JEF's relevance. To date, JEF has demonstrated how multinational task groups operating outside of the NATO decision-making structure but interoperable with NATO operations can provide a swift and flexible operational and command-and-control response capability to offset threats in Northern Europe, including if NATO is not present in a region or is not able to respond. One flexible value JEF offers for participating states is that its construct is not based on consensus across the 10 members: so, it is a multilateral structure within which other multilateral structures can develop.
In terms of amphibious capability, JEF's participation in 'Joint Warrior' and 'Joint Viking' demonstrated how increased scale in capability can provide operational capacity to disaggregate and disperse forces to improve force protection and provide flexibility at the operational level. At the same time, this renewed capacity provides choice at the strategic level through generating deterrence by denial or punishment.
Dr Lee Willett