Repairs Completed, HMS Prince of Wales Heads Back to Portsmouth 
Peter Felstead 
The UK Royal Navy (RN) posted a video on Twitter on 26 July 2023 showing the aircraft carrier HMS Prince of Wales on its first day back at sea after being laid up for nine months undergoing repairs and improvements.
The video showed the carrier passing under the Forth Bridges en route back to the RN base at Portsmouth after being floated out of dry dock in Rosyth on 21 July.
The ship broke down off the Isle of Wight in August 2022 due to a serious defect with its starboard propeller shaft just as it was about to deploy to US waters for training exercises.
The repairs, which reportedly cost GBP 25 M (EUR 29 M), were carried out by Babcock International, which was awarded a 10-year dry-dock maintenance and repair contract for the RN's two Queen Elizabeth-class carriers in May 2022.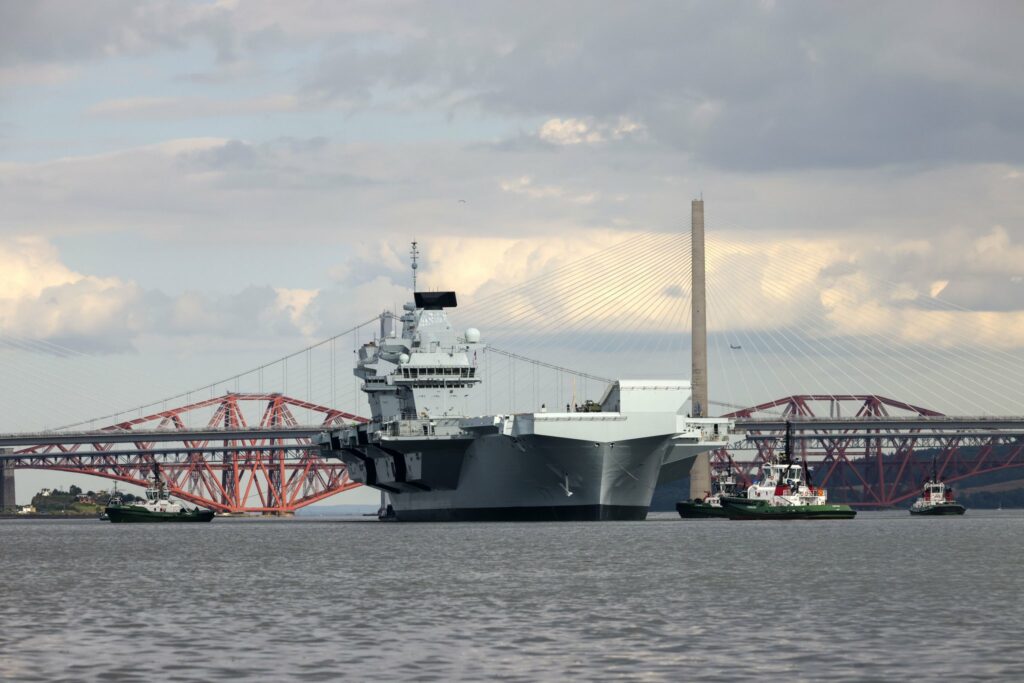 Once HMS Prince of Wales has completed a series of propulsion trials, the ship will bring its flight deck back to operational status before returning to Portsmouth to prepare for an autumn deployment to the United States.
The carrier is due to take over fromHMS Queen Elizabeth as the RN's flagship towards the end of 2024.
"We are returning HMS Prince of Wales to operations as the most advanced warship ever built for the Royal Navy," Captain Richard Hewitt, the carrier's commanding officer, was quoted as saying in a 21 July RN press release. "This year we will be operating F-35s, V-22 Ospreys, drones and the RN Merlin helicopters – pushing the boundaries of naval aviation and UK Carrier Strike capability as we progress towards a global deployment in 2025.
"Our sailors are paramount to ensuring our return to operations," Capt Hewitt added. "They have approached the task of getting us back to sea with the remarkable ethos that I have come to expect from them. They are a credit to the ship and the Royal Navy."
The ship's engineering departments worked side by side with engineers from industry led by Babcock to fix the ship's propeller shafts. At the same time engineers from BAE Systems carried out previously scheduled capability upgrades while the ship was laid up.
HMS Prince of Wales was first floated out from the dry dock at Rosyth in December 2017 and, after being fitted out, was commissioned on 10 December 2019.
Peter Felstead