US Air Force (USAF) Charles Q Brown Jr became the 21st Chairman of the Joint Chiefs of Staff (JCS) on 1 October 2023, succeeding US Army General Mark Milley.
As JCS Chairman Gen Brown thus becomes the country's highest-ranking military officer, whose duty it is to be the principal military advisor to the US president, secretary of defence and National Security Council. Gen Brown previously served as the 22nd Chief of Staff of the USAF.
After earning his commission in 1984, Gen Brown has served in a variety of positions at the squadron and wing levels, including an assignment to the US Air Force Weapons School as an F-16 Fighting Falcon instructor. His notable staff tours include serving as Aide-de-Camp to the Chief of Staff of the Air Force and Director of the Secretary of the Air Force and Chief of Staff Executive Action Group. His joint assignments include three assignments to US Central Command: as Air Operations Officer, Current Operations Division; Deputy Director, Operations Directorate; and Deputy Commander.
Gen Brown has commanded a fighter squadron, the US Air Force Weapons School, two fighter wings, and twice served as a Combined/Joint Air Component Commander with command tours at US Air Forces Central Command and Pacific Air Forces.
As a command pilot with more than 3,000 flight hours (including 130 combat hours), primarily in the F-16, Gen Brown has flown 20 additional fixed- and rotary-wing aircraft types.
Throughout his career, he deployed or directly supported Operations 'Southern Watch', 'Northern Watch', 'Enduring Freedom', 'Odyssey Dawn', 'Unified Protector' and 'Inherent Resolve'.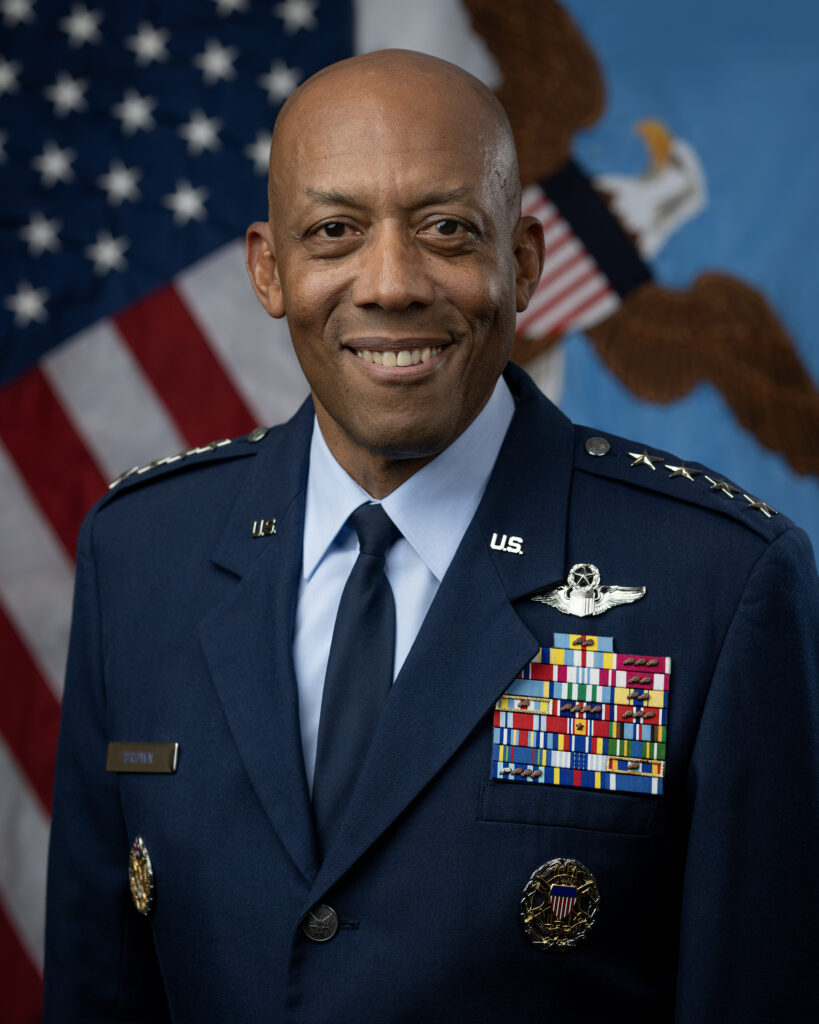 In his retirement speech on 29 September Gen Milley did not hide his disdain for former president Donald Trump, under whom he served as JCS Chairman from October 2019 until January 2021 and who ridiculously accused Gen Milley of "treason" for not supporting the illegal efforts to overturn his loss in the 2021 presidential election.
In his last speech as the president's top military adviser and the nation's top general, Gen Milley stated, "We are unique among the world's militaries. We don't take an oath to a country, we don't take an oath to a tribe, we don't take an oath to a religion. We don't take an oath to a king, or a queen, or a tyrant or a dictator.
"And we don't take an oath to a wannabe dictator," he pointedly added. "We take an oath to the Constitution and we take an oath to the idea that is America – and we're willing to die to protect it."