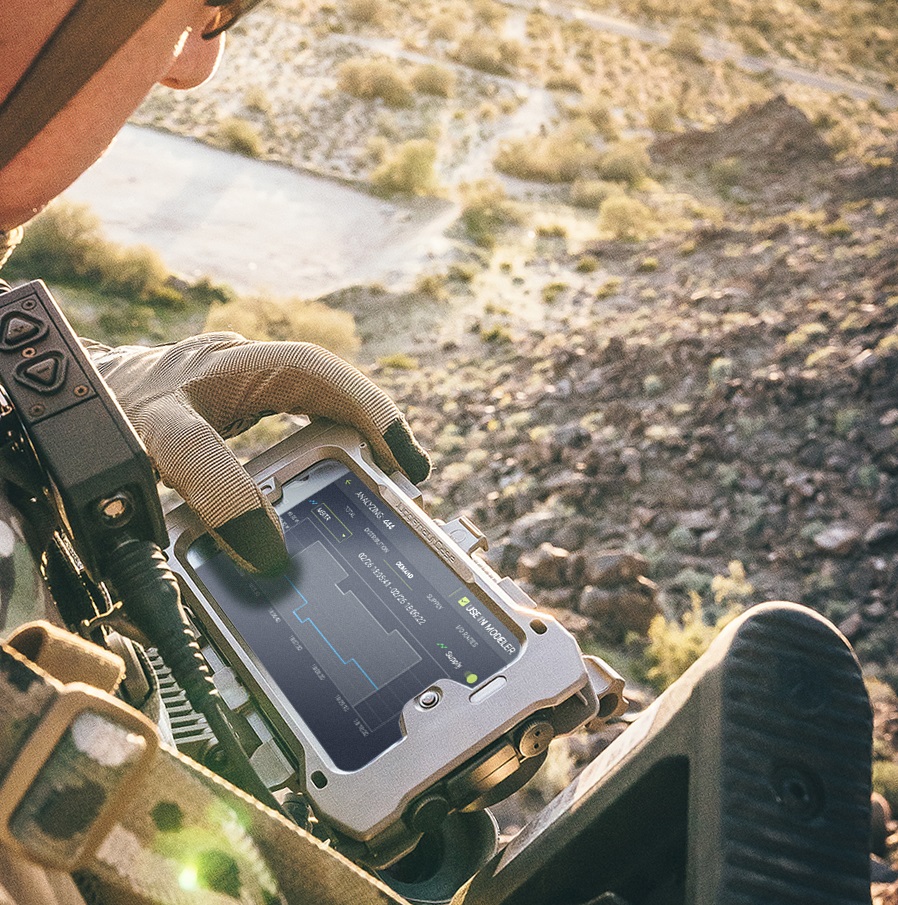 Galvion Introduces Nerv Centr® Hub Application
Galvion has announced the introduction of the Nerv Centr® hub application.  Developed to support their recently launched man-worn power and data capabilities, the hub application offers users the ability to monitor real-time power usage in order to more effectively plan for future missions, Galvion writes in a press release.
On the battlefield, radios, NVGs, GPS, smart phones, laptops, drones, and other surveillance equipment all demand power. According to the company, the ability to manage that power efficiently is mission-critical. The Nerv Centr® hub application is designed specifically to make the job of real-time power management for the modern operator easier, Galvion emphasises
Some features in live power mode include estimated remaining run time based on attached power and devices, low power alert and voltmeter to enable optimal solar blanket positioning. The application also allows for after-mission power analysis which offers a more detailed understanding of power usage and allows for comparisons to be made across users. Mission data can then be included in the Power Modelling tool, which analyses historical and modelled power usage in order to predict future mission needs and enable more precise logistic and support planning.
JH