The Land Systems division of South Korea's Hanwha Aerospace signed a memorandum of understanding (MoU) with Polska Grupa Zbrojeniowa (Polish Armament Group – PGZ) at the MSPO 2023 defence exhibition, held in Kielce, Poland from 5-8 September, on relation to the K239 Chunmoo multiple rocket launcher (MRL), which Poland is acquiring under the Homar-K programme.
The MoU, which was signed by Jaeil Son, CEO of Hanwha Aerospace, and Sebastian Chwałek, CEO of PGZ, covers the manufacture of rockets for the system as well as co-operation in the production of launchers.
The agreement will support a second contract for Poland's Homar-K programme, which covers the delivery of 72 K239 Chunmoo MRLs for the Polish Land Forces, as well as over 10,000 precision-guided rockets. According to the agreement, Hanwha Aerospace's Land Systems division will transfer to PGZ entities a wide range of production technologies.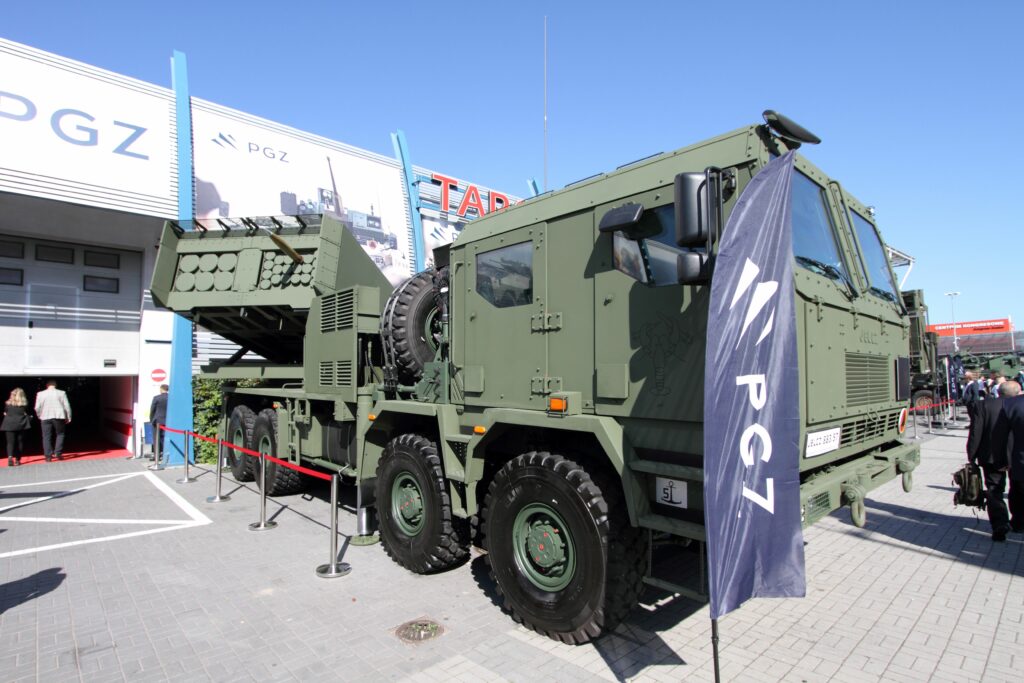 One element of the agreement is construction of a production plant for 239 mm rockets in Poland. Hanwha Aerospace representatives emphasised that the South Korean company intends to start negotiations with companies appointed by PGZ for technology transfer. Hanwha Aerospace will also support the integration of Chunmoo MRLs with Polish-manufactured 122 mm rockets. The Polish Homar-K launchers will thus be able to use both guided and unguided rockets. PGZ will co-operate with the South Korean company to determine the formal frames of co-operation, including the possibility of establishing a joint venture.
In the Homar-K programme the K239 Chunmoo launcher is integrated with the Polish Jelcz 882.57 8×8 chassis. The first three Jelcz 8×8 chassis were sent to South Korea in May this year to be integrated with their Korean launchers, with the first completed vehicle delivered back to Poland on 21 August and then put on display at MSPO 2023.
The first Homar-K system has already been equipped with the Polish Topaz fire control system and Fonet internal communication system, which were both delivered by WB Group.
On 18 August Polish soldiers started training for MRL operations.
The Polish Ministry of National Defence (MND) signed a contract for the delivery of 218 K239 Chunmoo MRLs in 2022. The MND additionally ordered over 10,000 rounds for the system, including 239 mm precision-guided rockets with an 80 km range and long-range 600 mm precision-guided rockets with a 290 km range.
Grzegorz Sobczak