The US State Department has approved a possible Foreign Military Sale (FMS) to Lithuania of AIM-120C-8 Advanced Medium-Range Air-to-Air Missiles (AMRAAMs), the US Defense Security Cooperation Agency announced on 23 October 2023.
The sale, worth an estimated USD 100 M (EUR 93.65 M), has been forwarded to the US Congress for final approval.
Lithuania has requested to buy 36 AIM-120C-8 AMRAAMs and one AIM-120C-8 AMRAAM guidance section for use with its National Advanced Surface-to-Air Missile Systems (NASAMS). Lithuania ordered two NASAMS batteries from Norway in October 2017 and in June 2023 purchased two more systems from Kongsberg for Ukraine to counter Russia's invasion of that country.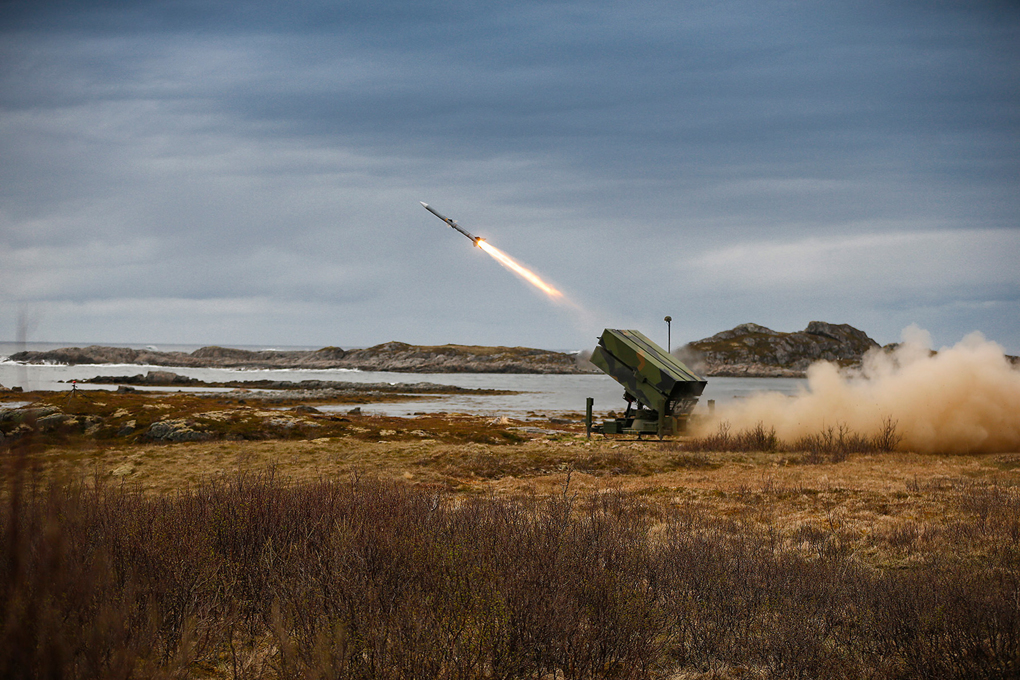 Also included in the latest Lithuanian AIM-120 FMS purchase are Common Munitions Built-In-Test (BIT)/Reprogramming Equipment (CMBRE); ADU-891/E adapter group computer test sets; AIM-120 spare control sections and containers; other spares and accessories, technical documentation; training and training equipment; and various other aspects of transportation, engineering, technical, programme and logistics support.
The principal contractor for Lithuania's latest AIM-120 purchase will be Raytheon Missiles and Defense out of its facilities in Tucson, Arizona.