Video footage of President Volodymyr Zelensky visiting a Ukrainian airbase has confirmed that the Ukrainian Air Force is now actively using French-supplied SCALP-EG air-launched cruise missiles: French versions of the Storm Shadow missiles already provided to Ukraine by the United Kingdom.
In the footage, posted on 'X' (formerly Twitter) by the Ukrainian Ministry of Defence (MoD) on 6 August 2023, President Zelenskyy is seen writing 'Glory to Ukraine' on a missile brightly labelled as a SCALP-EG that has been loaded under the wing of an Su-24 'Fencer' strike aircraft.
The Ukrainian MoD subsequently posted imagery on X indicating that "Storm Shadow missiles" had recently been used to attack and damage two road bridges to Crimea: one at Chonhar and another connecting Henichesk to the Arabat Spit. Both bridges have previously been targeted; putting them out of action would add significantly to Russia's burden in running resupply routes between occupied Crimea and Russian-held territory to its north.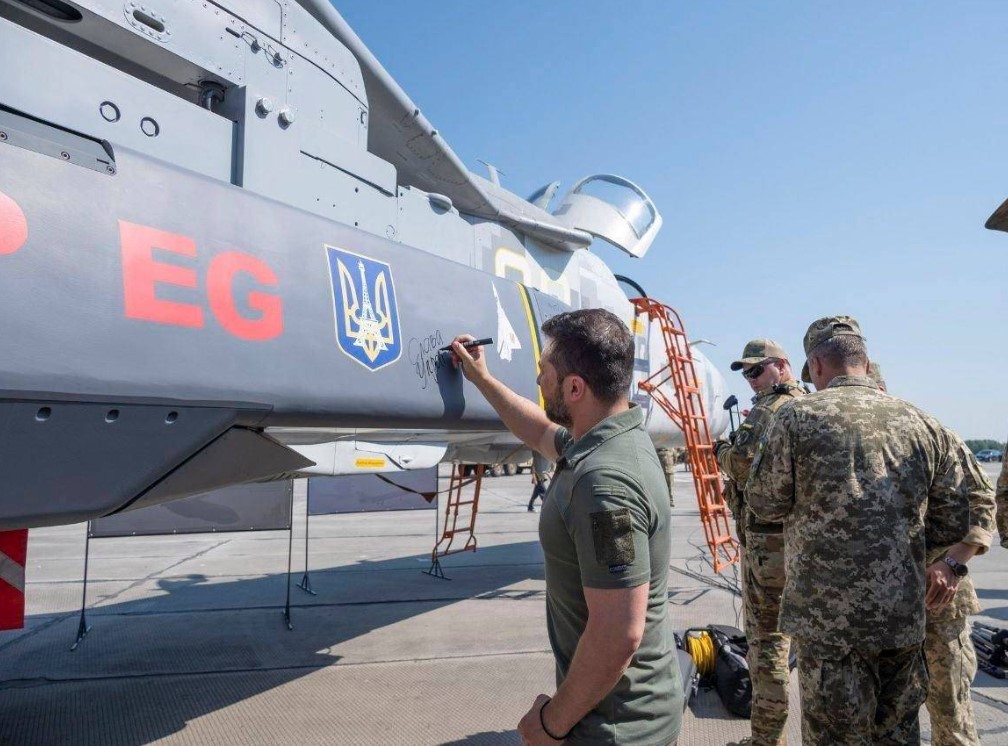 French President Emmanuel Macron announced on 11 July 2023 that his country would provide SCALP-EG missiles to Ukraine, joining the UK, which first delivered Storm Shadow missiles to Ukraine in May this year.
The Storm Shadow/SCALP-EG, which is made by MBDA, is a turbojet-powered deep-strike missile that is officially quoted by MBDA as having a range "in excess of 250 km". However, its actual range is likely to be much further than that, with its use putting all Russian-occupied Ukrainian territory under threat.
The missile, which is 5.1 m long and weighs 1,300 kg, carries a blast/penetrator warhead and travels to its target using INS, GPS and terrain reference navigation.
Peter Felstead